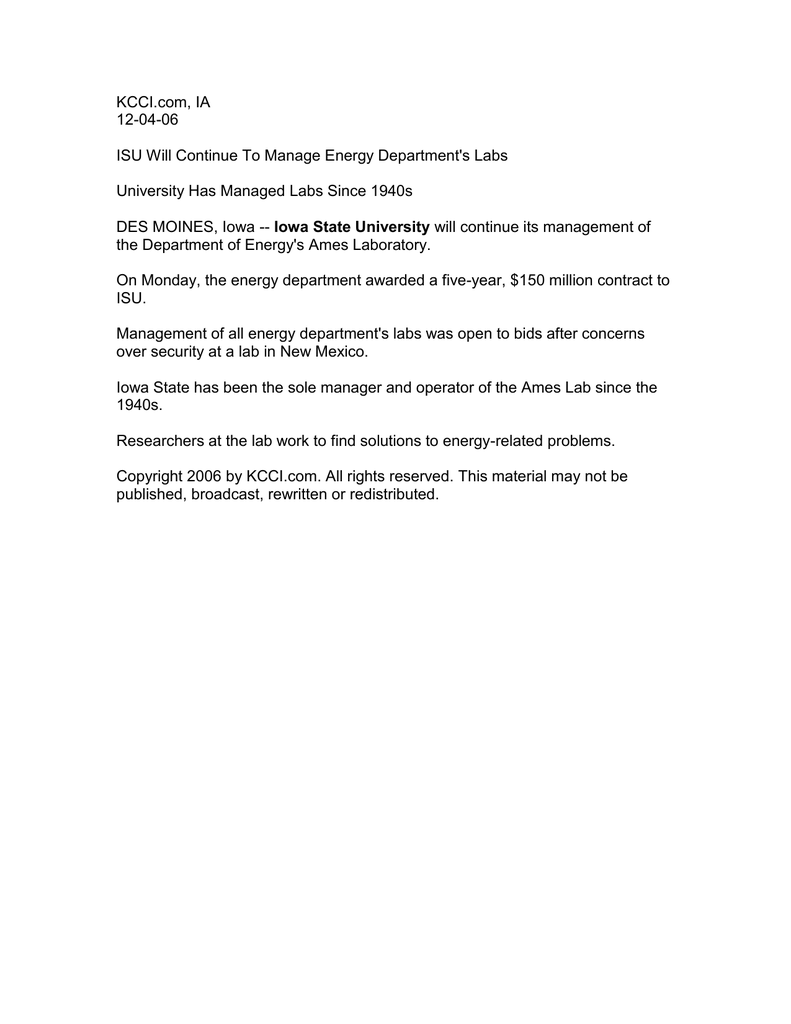 KCCI.com, IA
12-04-06
ISU Will Continue To Manage Energy Department's Labs
University Has Managed Labs Since 1940s
DES MOINES, Iowa -- Iowa State University will continue its management of
the Department of Energy's Ames Laboratory.
On Monday, the energy department awarded a five-year, $150 million contract to
ISU.
Management of all energy department's labs was open to bids after concerns
over security at a lab in New Mexico.
Iowa State has been the sole manager and operator of the Ames Lab since the
1940s.
Researchers at the lab work to find solutions to energy-related problems.
Copyright 2006 by KCCI.com. All rights reserved. This material may not be
published, broadcast, rewritten or redistributed.