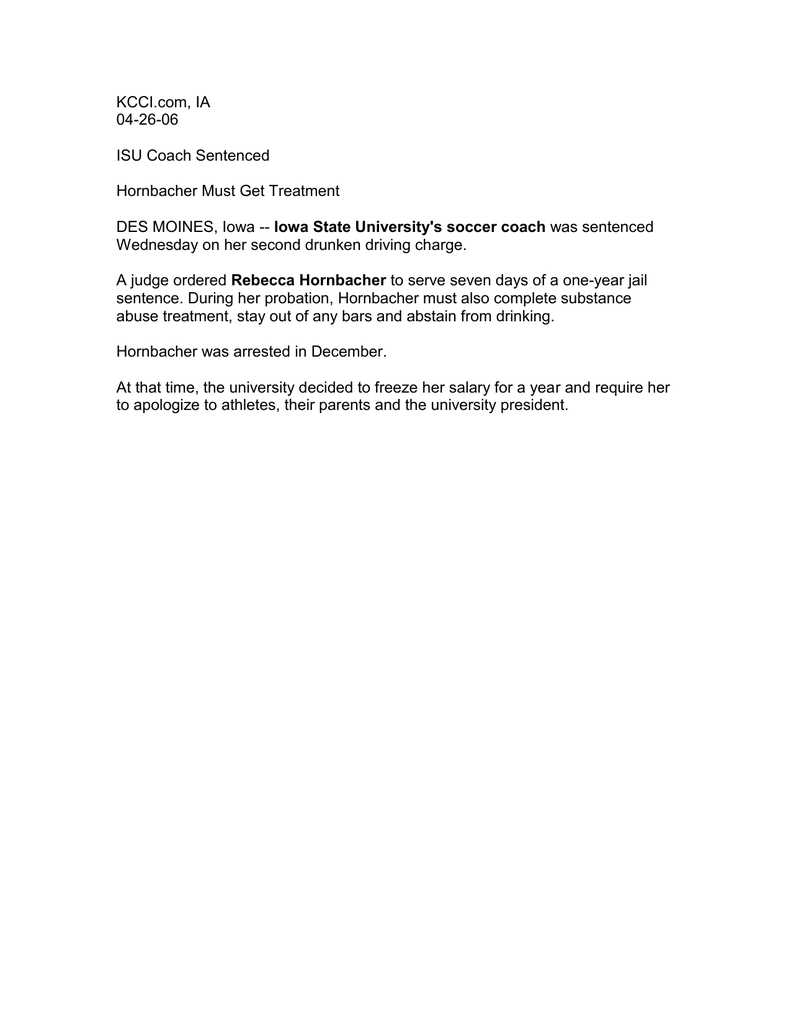 KCCI.com, IA
04-26-06
ISU Coach Sentenced
Hornbacher Must Get Treatment
DES MOINES, Iowa -- Iowa State University's soccer coach was sentenced
Wednesday on her second drunken driving charge.
A judge ordered Rebecca Hornbacher to serve seven days of a one-year jail
sentence. During her probation, Hornbacher must also complete substance
abuse treatment, stay out of any bars and abstain from drinking.
Hornbacher was arrested in December.
At that time, the university decided to freeze her salary for a year and require her
to apologize to athletes, their parents and the university president.