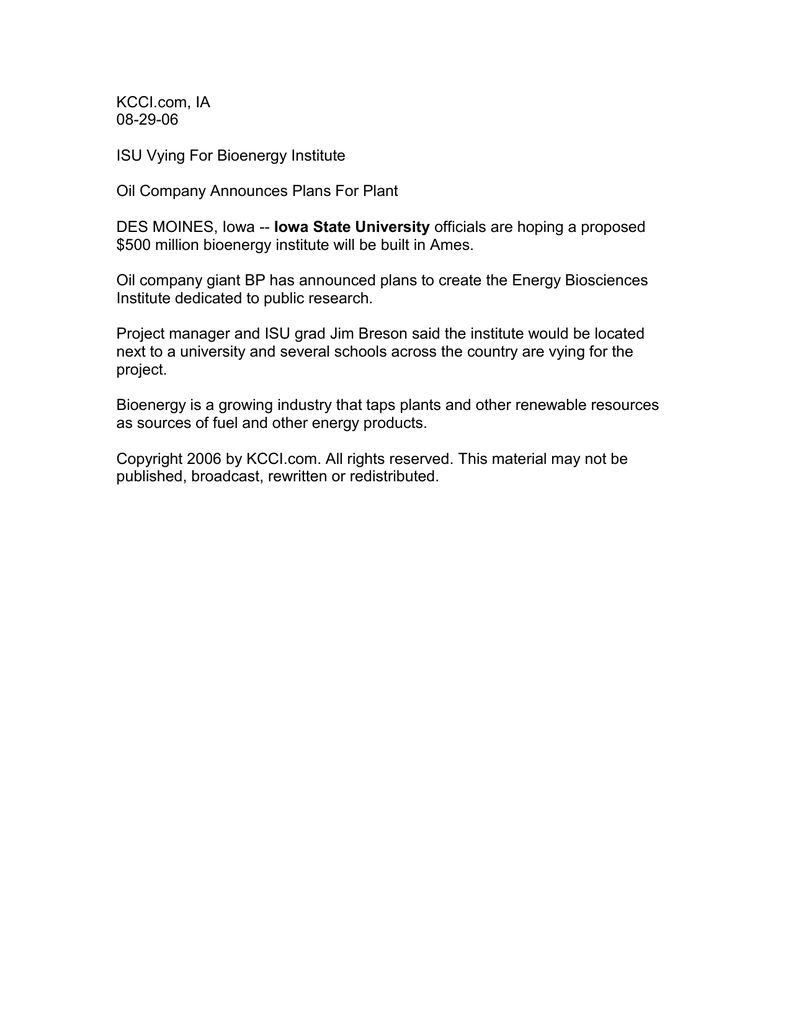 KCCI.com, IA
08-29-06
ISU Vying For Bioenergy Institute
Oil Company Announces Plans For Plant
DES MOINES, Iowa -- Iowa State University officials are hoping a proposed
$500 million bioenergy institute will be built in Ames.
Oil company giant BP has announced plans to create the Energy Biosciences
Institute dedicated to public research.
Project manager and ISU grad Jim Breson said the institute would be located
next to a university and several schools across the country are vying for the
project.
Bioenergy is a growing industry that taps plants and other renewable resources
as sources of fuel and other energy products.
Copyright 2006 by KCCI.com. All rights reserved. This material may not be
published, broadcast, rewritten or redistributed.