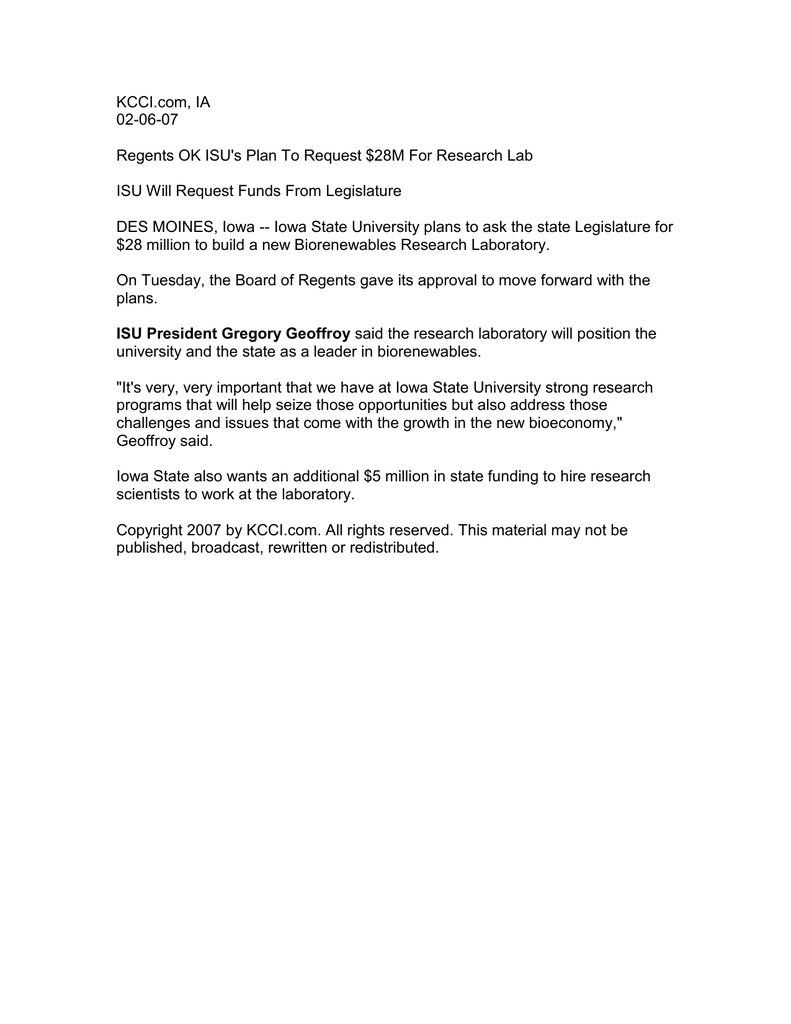 KCCI.com, IA
02-06-07
Regents OK ISU's Plan To Request $28M For Research Lab
ISU Will Request Funds From Legislature
DES MOINES, Iowa -- Iowa State University plans to ask the state Legislature for
$28 million to build a new Biorenewables Research Laboratory.
On Tuesday, the Board of Regents gave its approval to move forward with the
plans.
ISU President Gregory Geoffroy said the research laboratory will position the
university and the state as a leader in biorenewables.
"It's very, very important that we have at Iowa State University strong research
programs that will help seize those opportunities but also address those
challenges and issues that come with the growth in the new bioeconomy,"
Geoffroy said.
Iowa State also wants an additional $5 million in state funding to hire research
scientists to work at the laboratory.
Copyright 2007 by KCCI.com. All rights reserved. This material may not be
published, broadcast, rewritten or redistributed.