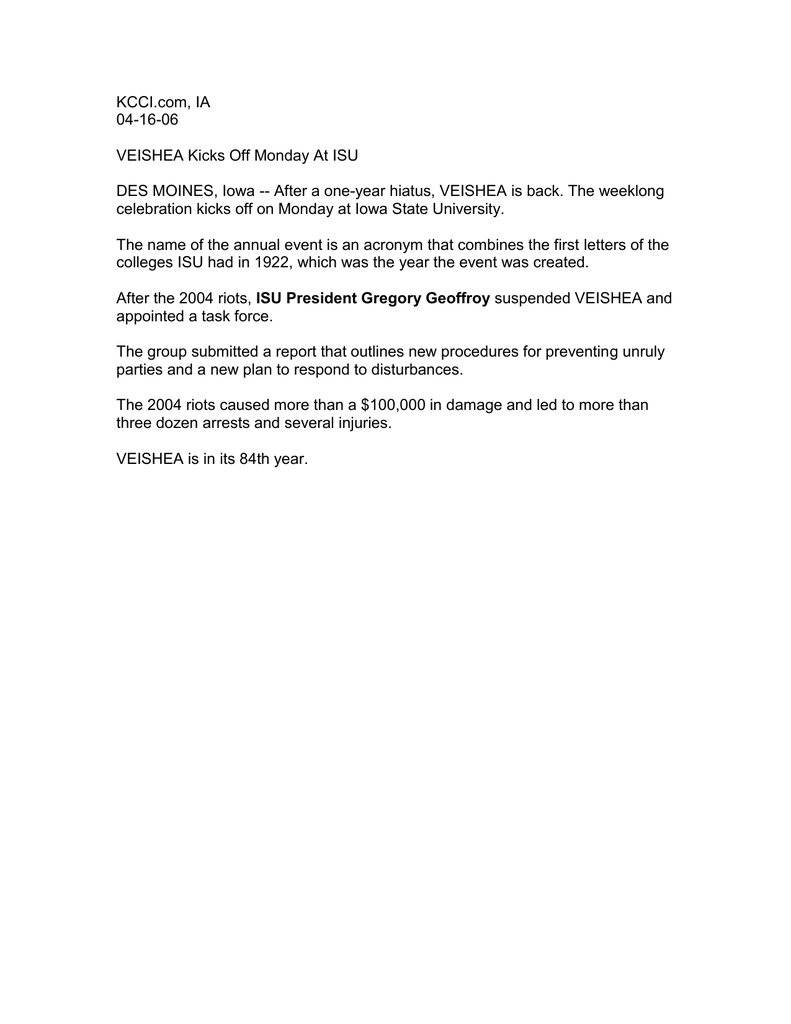 KCCI.com, IA
04-16-06
VEISHEA Kicks Off Monday At ISU
DES MOINES, Iowa -- After a one-year hiatus, VEISHEA is back. The weeklong
celebration kicks off on Monday at Iowa State University.
The name of the annual event is an acronym that combines the first letters of the
colleges ISU had in 1922, which was the year the event was created.
After the 2004 riots, ISU President Gregory Geoffroy suspended VEISHEA and
appointed a task force.
The group submitted a report that outlines new procedures for preventing unruly
parties and a new plan to respond to disturbances.
The 2004 riots caused more than a $100,000 in damage and led to more than
three dozen arrests and several injuries.
VEISHEA is in its 84th year.