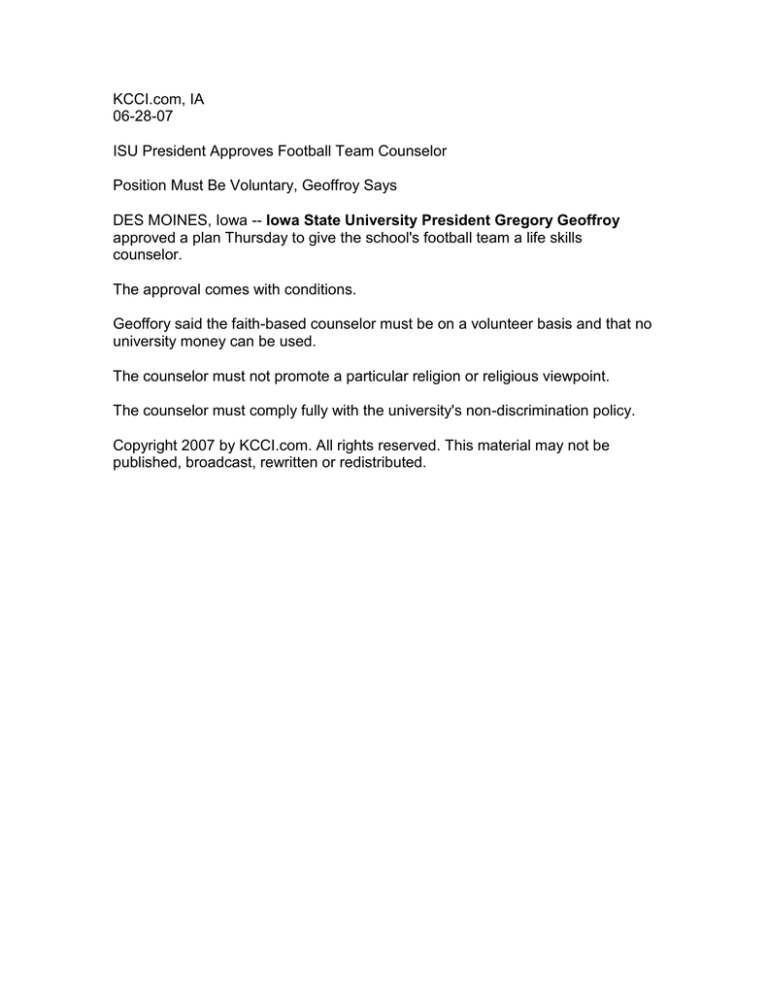 KCCI.com, IA
06-28-07
ISU President Approves Football Team Counselor
Position Must Be Voluntary, Geoffroy Says
DES MOINES, Iowa -- Iowa State University President Gregory Geoffroy
approved a plan Thursday to give the school's football team a life skills
counselor.
The approval comes with conditions.
Geoffory said the faith-based counselor must be on a volunteer basis and that no
university money can be used.
The counselor must not promote a particular religion or religious viewpoint.
The counselor must comply fully with the university's non-discrimination policy.
Copyright 2007 by KCCI.com. All rights reserved. This material may not be
published, broadcast, rewritten or redistributed.