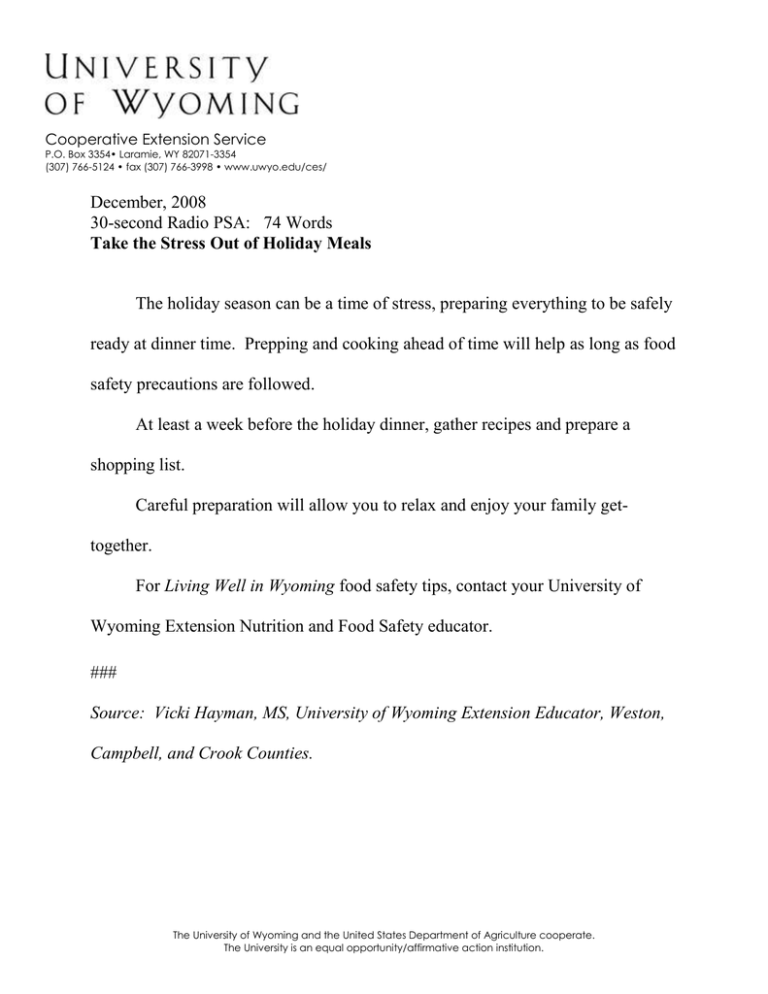 Cooperative Extension Service
P.O. Box 3354• Laramie, WY 82071-3354
(307) 766-5124 • fax (307) 766-3998 • www.uwyo.edu/ces/
December, 2008
30-second Radio PSA: 74 Words
Take the Stress Out of Holiday Meals
The holiday season can be a time of stress, preparing everything to be safely
ready at dinner time. Prepping and cooking ahead of time will help as long as food
safety precautions are followed.
At least a week before the holiday dinner, gather recipes and prepare a
shopping list.
Careful preparation will allow you to relax and enjoy your family gettogether.
For Living Well in Wyoming food safety tips, contact your University of
Wyoming Extension Nutrition and Food Safety educator.
###
Source: Vicki Hayman, MS, University of Wyoming Extension Educator, Weston,
Campbell, and Crook Counties.
The University of Wyoming and the United States Department of Agriculture cooperate.
The University is an equal opportunity/affirmative action institution.