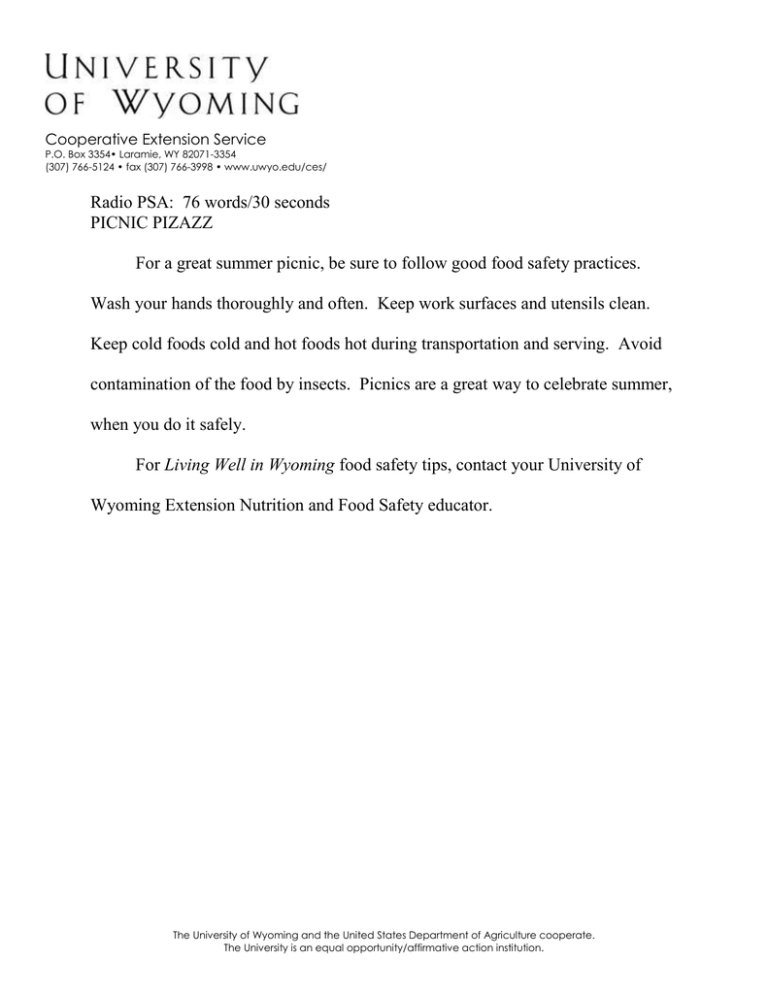 Cooperative Extension Service
P.O. Box 3354• Laramie, WY 82071-3354
(307) 766-5124 • fax (307) 766-3998 • www.uwyo.edu/ces/
Radio PSA: 76 words/30 seconds
PICNIC PIZAZZ
For a great summer picnic, be sure to follow good food safety practices.
Wash your hands thoroughly and often. Keep work surfaces and utensils clean.
Keep cold foods cold and hot foods hot during transportation and serving. Avoid
contamination of the food by insects. Picnics are a great way to celebrate summer,
when you do it safely.
For Living Well in Wyoming food safety tips, contact your University of
Wyoming Extension Nutrition and Food Safety educator.
The University of Wyoming and the United States Department of Agriculture cooperate.
The University is an equal opportunity/affirmative action institution.