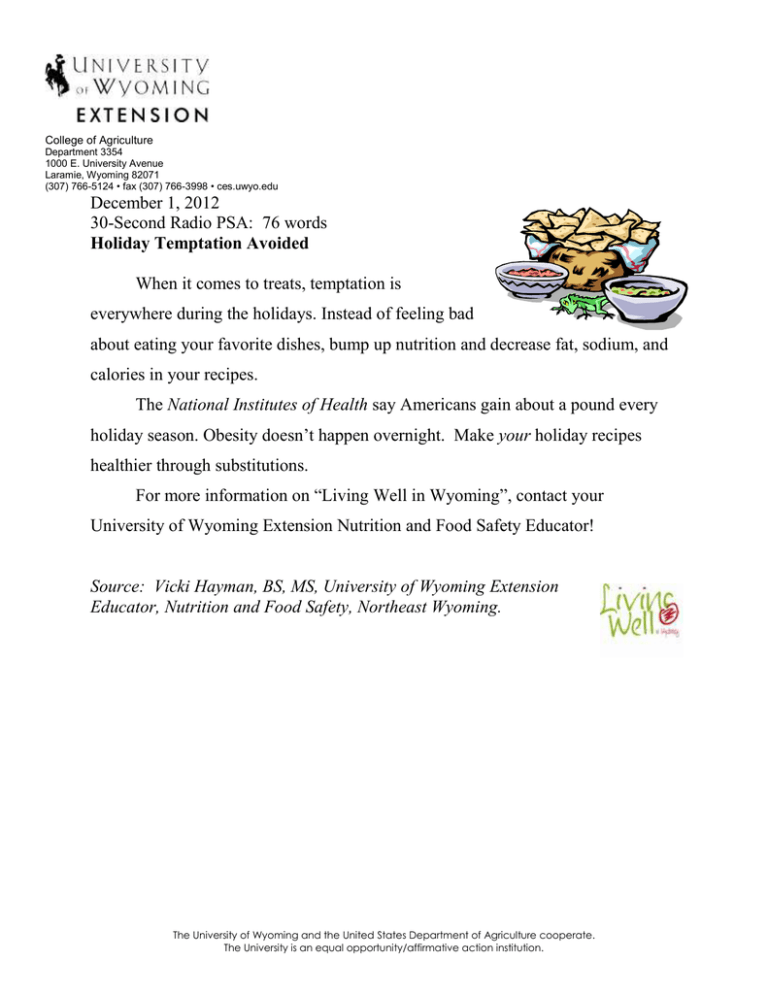 College of Agriculture
Department 3354
1000 E. University Avenue
Laramie, Wyoming 82071
(307) 766-5124 • fax (307) 766-3998 • ces.uwyo.edu
December 1, 2012
30-Second Radio PSA: 76 words
Holiday Temptation Avoided
When it comes to treats, temptation is
everywhere during the holidays. Instead of feeling bad
about eating your favorite dishes, bump up nutrition and decrease fat, sodium, and
calories in your recipes.
The National Institutes of Health say Americans gain about a pound every
holiday season. Obesity doesn't happen overnight. Make your holiday recipes
healthier through substitutions.
For more information on "Living Well in Wyoming", contact your
University of Wyoming Extension Nutrition and Food Safety Educator!
Source: Vicki Hayman, BS, MS, University of Wyoming Extension
Educator, Nutrition and Food Safety, Northeast Wyoming.
The University of Wyoming and the United States Department of Agriculture cooperate.
The University is an equal opportunity/affirmative action institution.