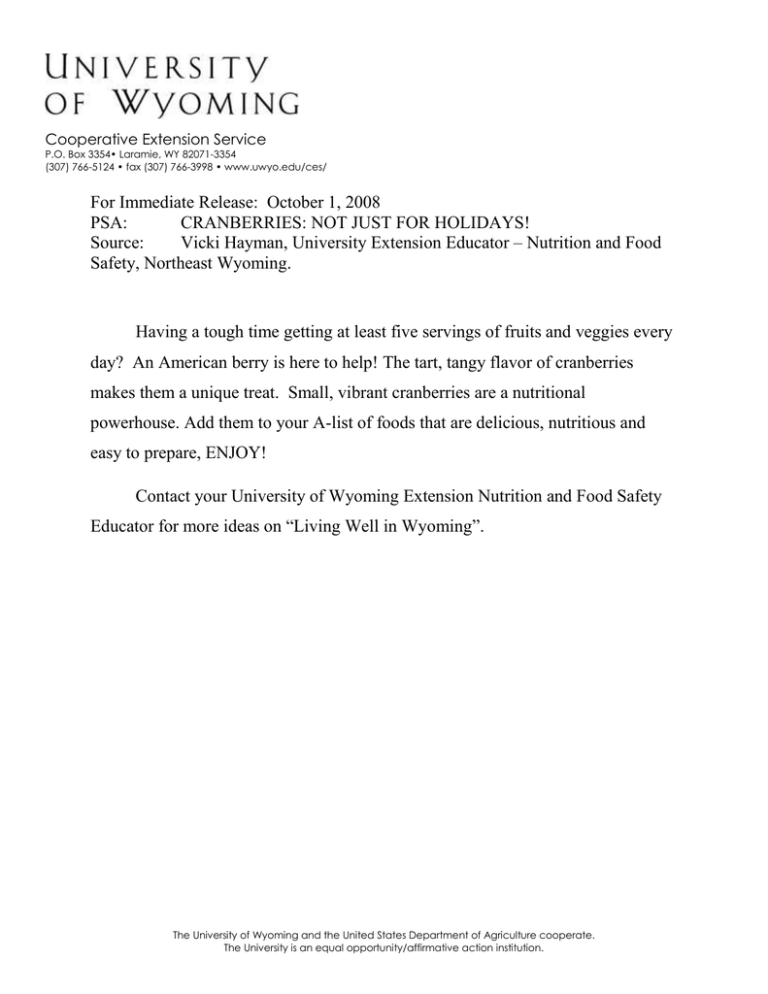 Cooperative Extension Service
P.O. Box 3354• Laramie, WY 82071-3354
(307) 766-5124 • fax (307) 766-3998 • www.uwyo.edu/ces/
For Immediate Release: October 1, 2008
PSA:
CRANBERRIES: NOT JUST FOR HOLIDAYS!
Source:
Vicki Hayman, University Extension Educator – Nutrition and Food
Safety, Northeast Wyoming.
Having a tough time getting at least five servings of fruits and veggies every
day? An American berry is here to help! The tart, tangy flavor of cranberries
makes them a unique treat. Small, vibrant cranberries are a nutritional
powerhouse. Add them to your A-list of foods that are delicious, nutritious and
easy to prepare, ENJOY!
Contact your University of Wyoming Extension Nutrition and Food Safety
Educator for more ideas on "Living Well in Wyoming".
The University of Wyoming and the United States Department of Agriculture cooperate.
The University is an equal opportunity/affirmative action institution.