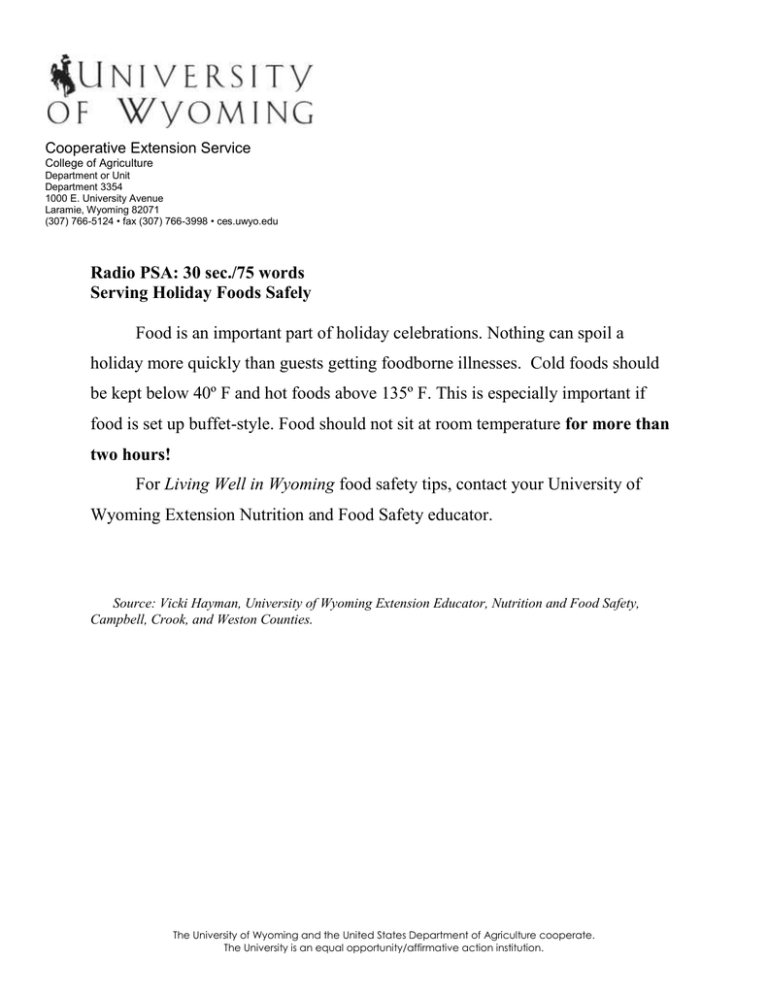 Cooperative Extension Service
College of Agriculture
Department or Unit
Department 3354
1000 E. University Avenue
Laramie, Wyoming 82071
(307) 766-5124 • fax (307) 766-3998 • ces.uwyo.edu
Radio PSA: 30 sec./75 words
Serving Holiday Foods Safely
Food is an important part of holiday celebrations. Nothing can spoil a
holiday more quickly than guests getting foodborne illnesses. Cold foods should
be kept below 40º F and hot foods above 135º F. This is especially important if
food is set up buffet-style. Food should not sit at room temperature for more than
two hours!
For Living Well in Wyoming food safety tips, contact your University of
Wyoming Extension Nutrition and Food Safety educator.
Source: Vicki Hayman, University of Wyoming Extension Educator, Nutrition and Food Safety,
Campbell, Crook, and Weston Counties.
The University of Wyoming and the United States Department of Agriculture cooperate.
The University is an equal opportunity/affirmative action institution.