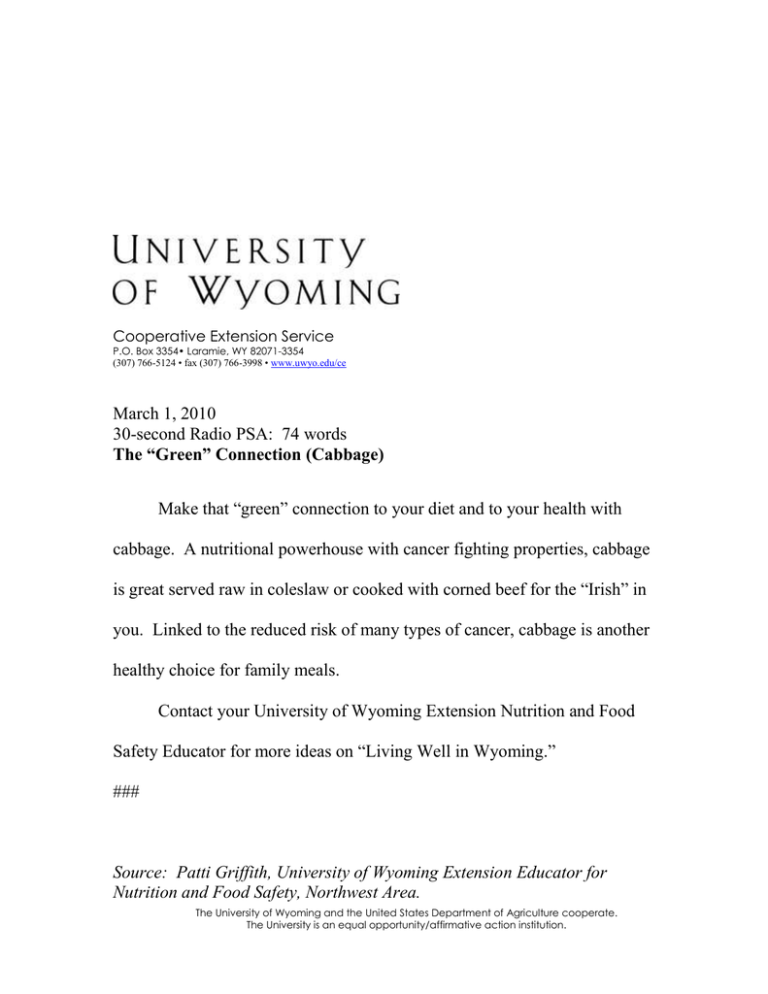 Cooperative Extension Service
P.O. Box 3354• Laramie, WY 82071-3354
(307) 766-5124 • fax (307) 766-3998 • www.uwyo.edu/ce
March 1, 2010
30-second Radio PSA: 74 words
The "Green" Connection (Cabbage)
Make that "green" connection to your diet and to your health with
cabbage. A nutritional powerhouse with cancer fighting properties, cabbage
is great served raw in coleslaw or cooked with corned beef for the "Irish" in
you. Linked to the reduced risk of many types of cancer, cabbage is another
healthy choice for family meals.
Contact your University of Wyoming Extension Nutrition and Food
Safety Educator for more ideas on "Living Well in Wyoming."
###
Source: Patti Griffith, University of Wyoming Extension Educator for
Nutrition and Food Safety, Northwest Area.
The University of Wyoming and the United States Department of Agriculture cooperate.
The University is an equal opportunity/affirmative action institution.