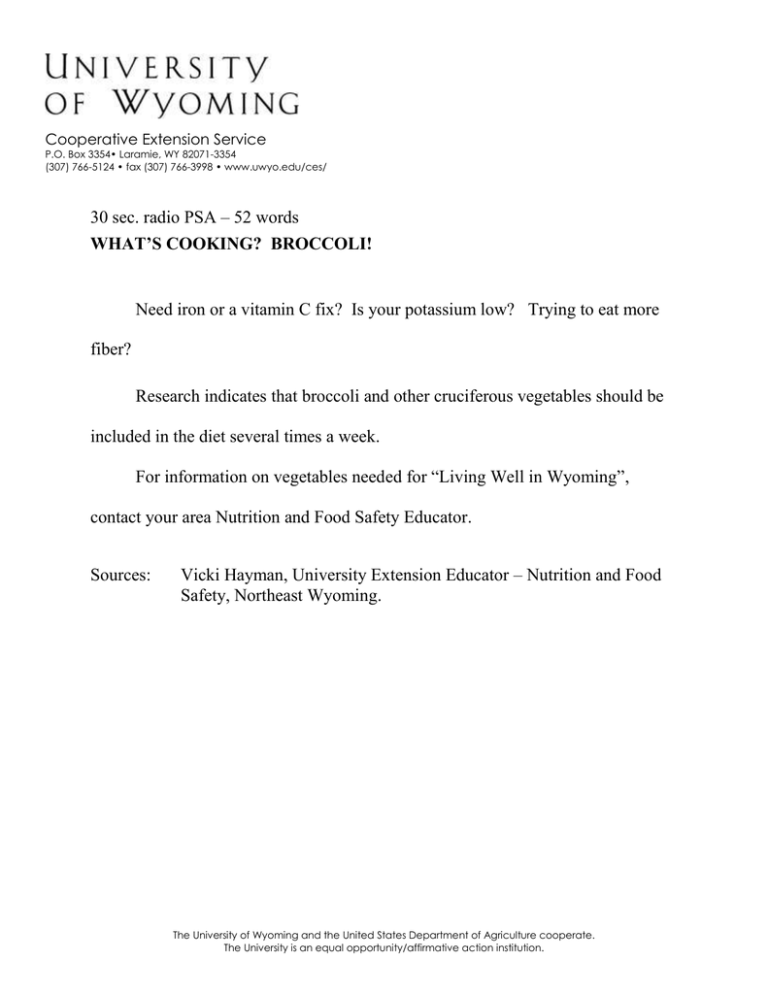 Cooperative Extension Service
P.O. Box 3354• Laramie, WY 82071-3354
(307) 766-5124 • fax (307) 766-3998 • www.uwyo.edu/ces/
30 sec. radio PSA – 52 words
WHAT'S COOKING? BROCCOLI!
Need iron or a vitamin C fix? Is your potassium low? Trying to eat more
fiber?
Research indicates that broccoli and other cruciferous vegetables should be
included in the diet several times a week.
For information on vegetables needed for "Living Well in Wyoming",
contact your area Nutrition and Food Safety Educator.
Sources:
Vicki Hayman, University Extension Educator – Nutrition and Food
Safety, Northeast Wyoming.
The University of Wyoming and the United States Department of Agriculture cooperate.
The University is an equal opportunity/affirmative action institution.