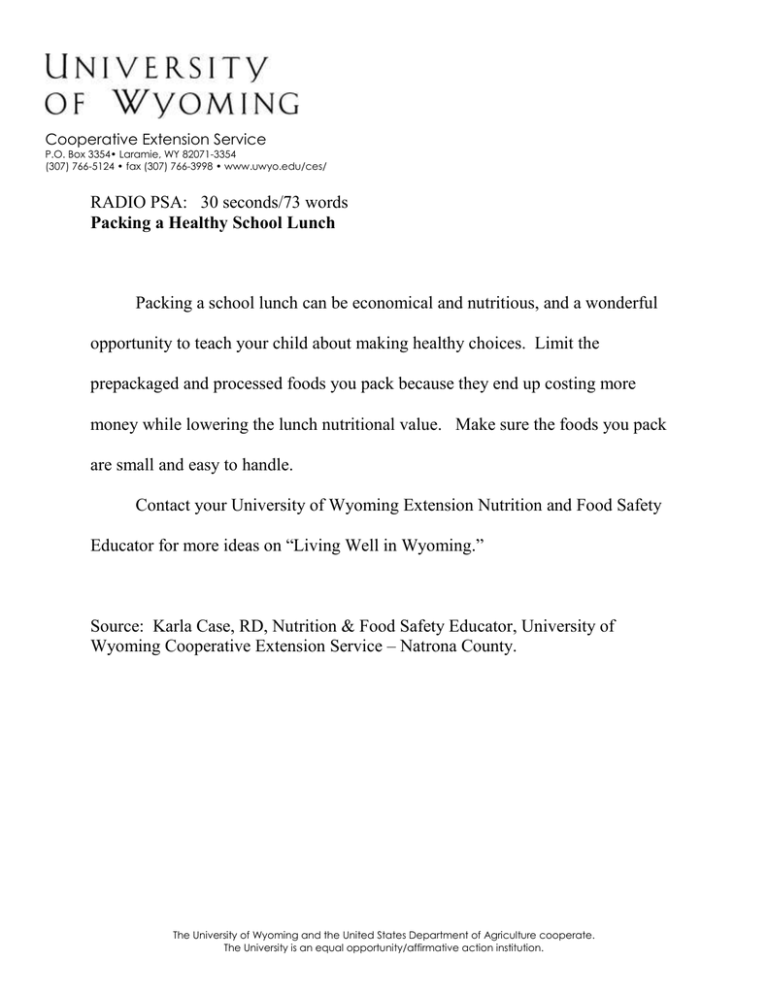 Cooperative Extension Service
P.O. Box 3354• Laramie, WY 82071-3354
(307) 766-5124 • fax (307) 766-3998 • www.uwyo.edu/ces/
RADIO PSA: 30 seconds/73 words
Packing a Healthy School Lunch
Packing a school lunch can be economical and nutritious, and a wonderful
opportunity to teach your child about making healthy choices. Limit the
prepackaged and processed foods you pack because they end up costing more
money while lowering the lunch nutritional value. Make sure the foods you pack
are small and easy to handle.
Contact your University of Wyoming Extension Nutrition and Food Safety
Educator for more ideas on "Living Well in Wyoming."
Source: Karla Case, RD, Nutrition & Food Safety Educator, University of
Wyoming Cooperative Extension Service – Natrona County.
The University of Wyoming and the United States Department of Agriculture cooperate.
The University is an equal opportunity/affirmative action institution.