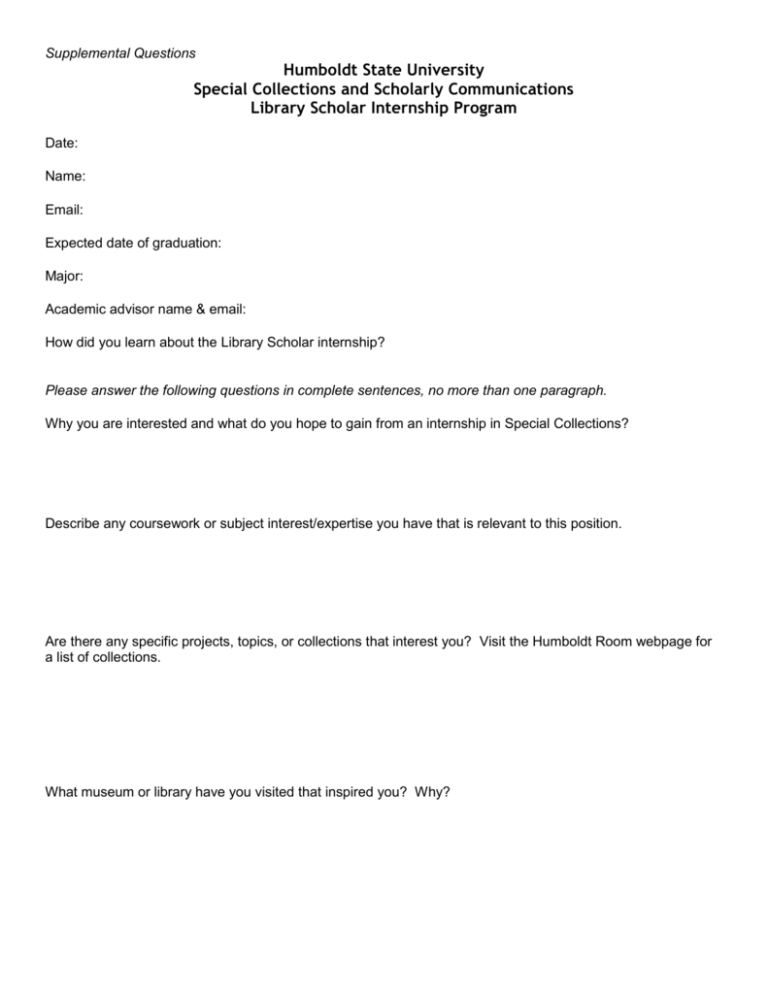 Supplemental Questions
Humboldt State University
Special Collections and Scholarly Communications
Library Scholar Internship Program
Date:
Name:
Email:
Expected date of graduation:
Major:
Academic advisor name & email:
How did you learn about the Library Scholar internship?
Please answer the following questions in complete sentences, no more than one paragraph.
Why you are interested and what do you hope to gain from an internship in Special Collections?
Describe any coursework or subject interest/expertise you have that is relevant to this position.
Are there any specific projects, topics, or collections that interest you? Visit the Humboldt Room webpage for
a list of collections.
What museum or library have you visited that inspired you? Why?