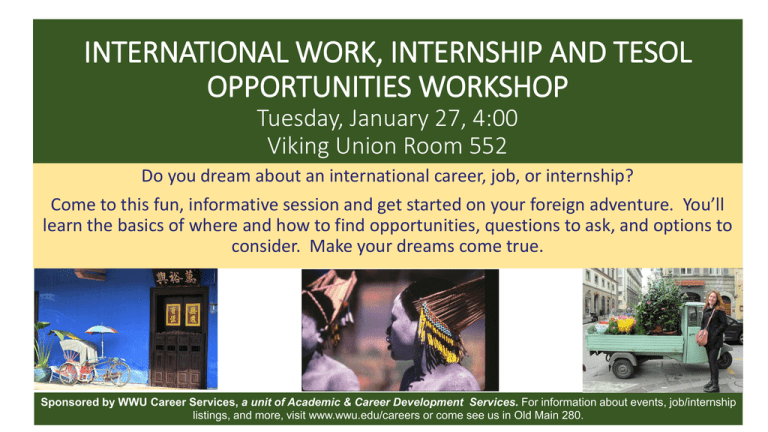 INTERNATIONAL WORK, INTERNSHIP AND TESOL
OPPORTUNITIES WORKSHOP
Tuesday, January 27, 4:00
Viking Union Room 552
Do you dream about an international career, job, or internship?
Come to this fun, informative session and get started on your foreign adventure. You'll
learn the basics of where and how to find opportunities, questions to ask, and options to
consider. Make your dreams come true.
Sponsored by WWU Career Services, a unit of Academic & Career Development Services. For information about events, job/internship
listings, and more, visit www.wwu.edu/careers or come see us in Old Main 280.