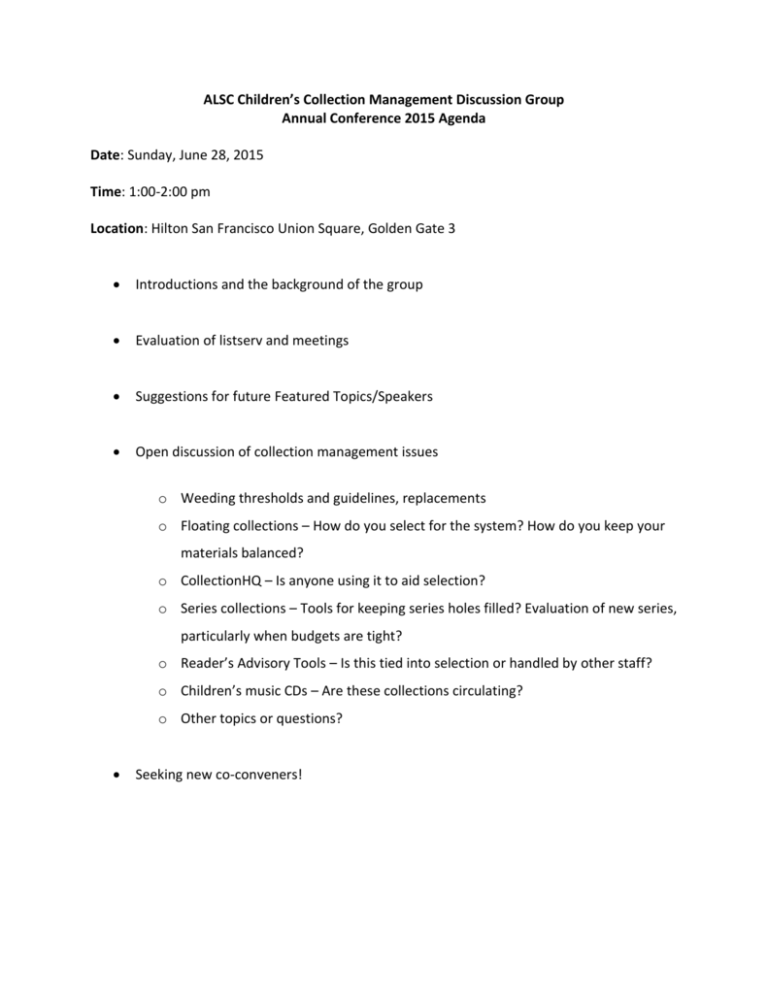 ALSC Children's Collection Management Discussion Group
Annual Conference 2015 Agenda
Date: Sunday, June 28, 2015
Time: 1:00-2:00 pm
Location: Hilton San Francisco Union Square, Golden Gate 3

Introductions and the background of the group

Evaluation of listserv and meetings

Suggestions for future Featured Topics/Speakers

Open discussion of collection management issues
o Weeding thresholds and guidelines, replacements
o Floating collections – How do you select for the system? How do you keep your
materials balanced?
o CollectionHQ – Is anyone using it to aid selection?
o Series collections – Tools for keeping series holes filled? Evaluation of new series,
particularly when budgets are tight?
o Reader's Advisory Tools – Is this tied into selection or handled by other staff?
o Children's music CDs – Are these collections circulating?
o Other topics or questions?

Seeking new co-conveners!