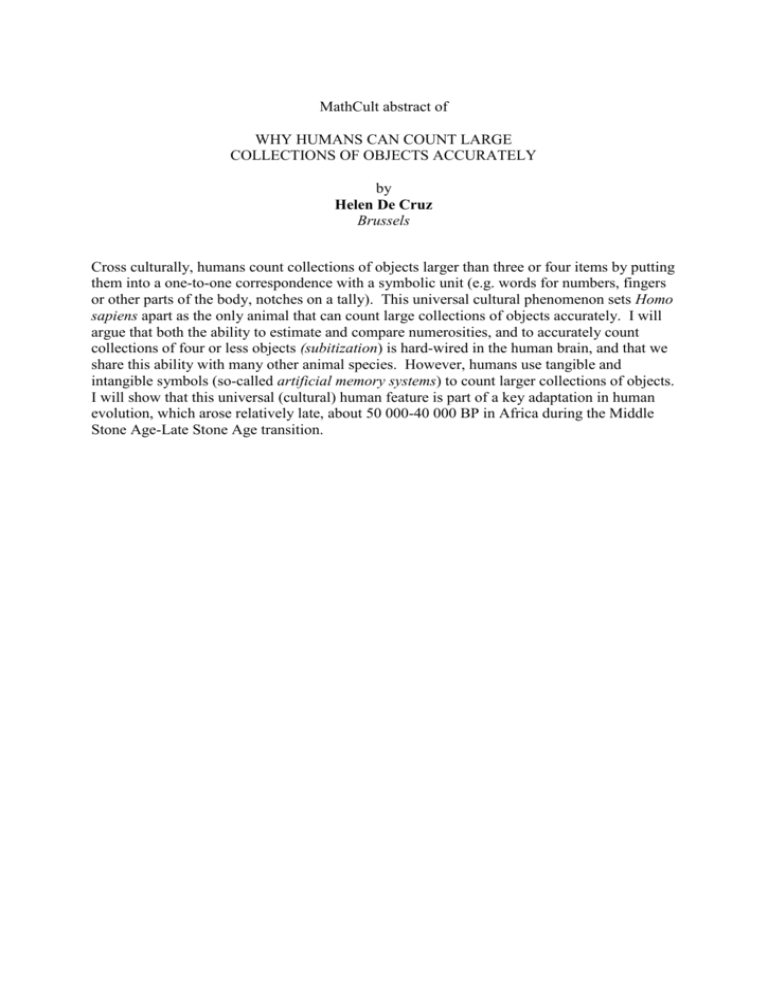 MathCult abstract of
WHY HUMANS CAN COUNT LARGE
COLLECTIONS OF OBJECTS ACCURATELY
by
Helen De Cruz
Brussels
Cross culturally, humans count collections of objects larger than three or four items by putting
them into a one-to-one correspondence with a symbolic unit (e.g. words for numbers, fingers
or other parts of the body, notches on a tally). This universal cultural phenomenon sets Homo
sapiens apart as the only animal that can count large collections of objects accurately. I will
argue that both the ability to estimate and compare numerosities, and to accurately count
collections of four or less objects (subitization) is hard-wired in the human brain, and that we
share this ability with many other animal species. However, humans use tangible and
intangible symbols (so-called artificial memory systems) to count larger collections of objects.
I will show that this universal (cultural) human feature is part of a key adaptation in human
evolution, which arose relatively late, about 50 000-40 000 BP in Africa during the Middle
Stone Age-Late Stone Age transition.