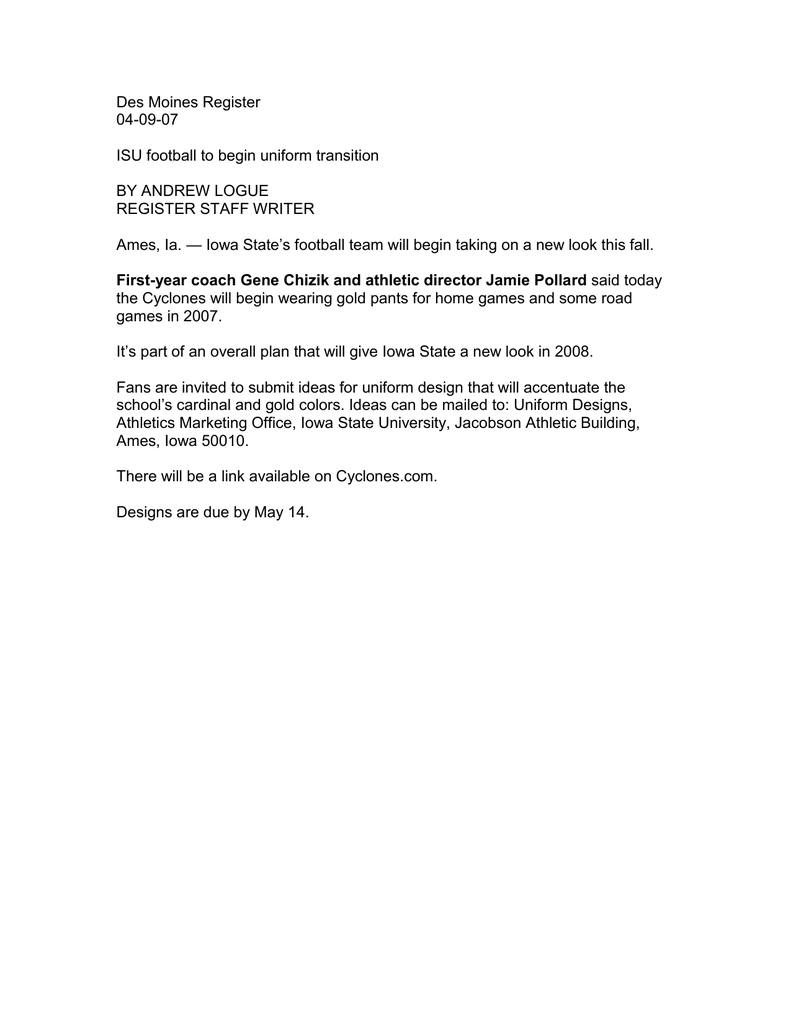 Des Moines Register
04-09-07
ISU football to begin uniform transition
BY ANDREW LOGUE
REGISTER STAFF WRITER
Ames, Ia. — Iowa State's football team will begin taking on a new look this fall.
First-year coach Gene Chizik and athletic director Jamie Pollard said today
the Cyclones will begin wearing gold pants for home games and some road
games in 2007.
It's part of an overall plan that will give Iowa State a new look in 2008.
Fans are invited to submit ideas for uniform design that will accentuate the
school's cardinal and gold colors. Ideas can be mailed to: Uniform Designs,
Athletics Marketing Office, Iowa State University, Jacobson Athletic Building,
Ames, Iowa 50010.
There will be a link available on Cyclones.com.
Designs are due by May 14.