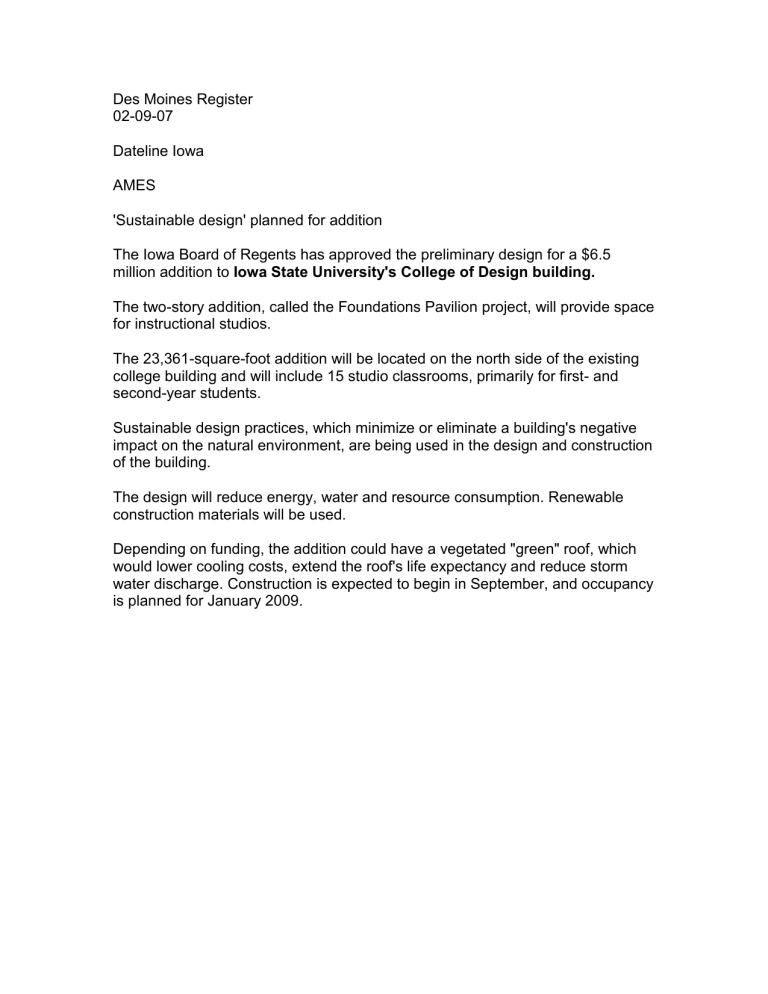 Des Moines Register
02-09-07
Dateline Iowa
AMES
'Sustainable design' planned for addition
The Iowa Board of Regents has approved the preliminary design for a $6.5 million addition to Iowa State University's College of Design building.
The two-story addition, called the Foundations Pavilion project, will provide space for instructional studios.
The 23,361-square-foot addition will be located on the north side of the existing college building and will include 15 studio classrooms, primarily for first- and second-year students.
Sustainable design practices, which minimize or eliminate a building's negative impact on the natural environment, are being used in the design and construction of the building.
The design will reduce energy, water and resource consumption. Renewable construction materials will be used.
Depending on funding, the addition could have a vegetated "green" roof, which would lower cooling costs, extend the roof's life expectancy and reduce storm water discharge. Construction is expected to begin in September, and occupancy is planned for January 2009.