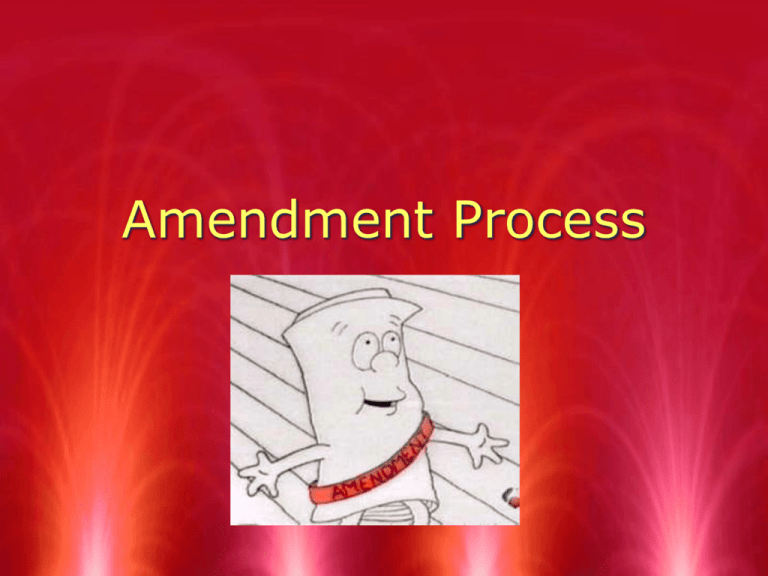 Amendment Process
Definition
Amendment: a formal revision to
the Constitution, responding to
needs of a changing nation.
Formal Amendment
Process
To Propose an amendment:
Requires 2/3 vote of both Houses of
Congress (Senate and House of Reps)
OR
Requires a national convention requested
by 2/3 of the state legislatures.
Formal Amendment
Process
To ratify (make official) an
amendment:
Must receive approval by 3/4 of state
legislatures
OR
Acceptance by conventions in 3/4 of
states
The Amendments
Bill of Rights: The
first 10 amendments
These amendments
were added in order to
protect the people from
the government.
The Rest of the
Amendments were
added over the past
200 years for varying
circumstances.