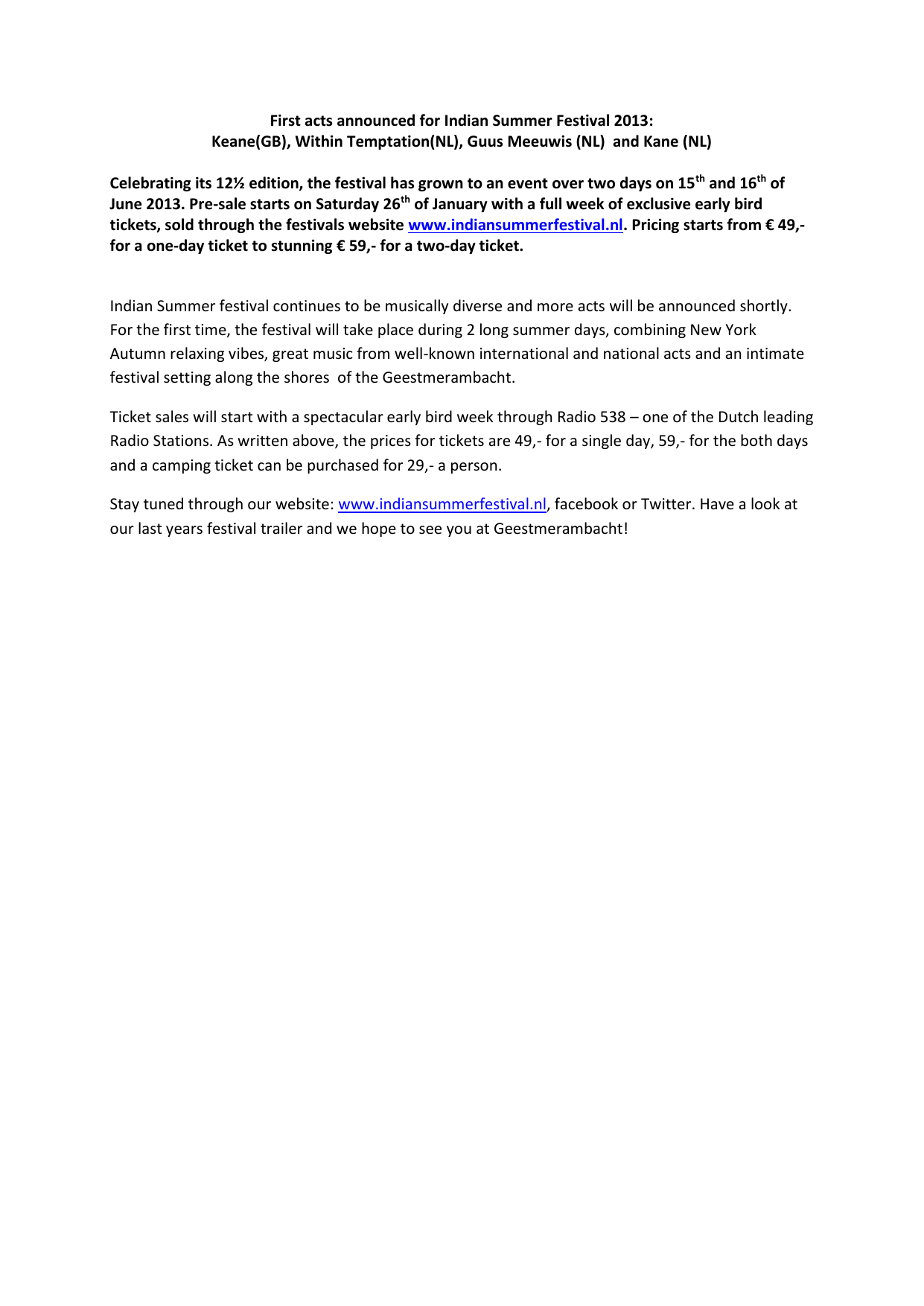 First acts announced for Indian Summer Festival 2013:
Keane(GB), Within Temptation(NL), Guus Meeuwis (NL) and Kane (NL)
Celebrating its 12½ edition, the festival has grown to an event over two days on 15 th and 16th of
June 2013. Pre-sale starts on Saturday 26th of January with a full week of exclusive early bird
tickets, sold through the festivals website www.indiansummerfestival.nl. Pricing starts from € 49,for a one-day ticket to stunning € 59,- for a two-day ticket.
Indian Summer festival continues to be musically diverse and more acts will be announced shortly.
For the first time, the festival will take place during 2 long summer days, combining New York
Autumn relaxing vibes, great music from well-known international and national acts and an intimate
festival setting along the shores of the Geestmerambacht.
Ticket sales will start with a spectacular early bird week through Radio 538 – one of the Dutch leading
Radio Stations. As written above, the prices for tickets are 49,- for a single day, 59,- for the both days
and a camping ticket can be purchased for 29,- a person.
Stay tuned through our website: www.indiansummerfestival.nl, facebook or Twitter. Have a look at
our last years festival trailer and we hope to see you at Geestmerambacht!