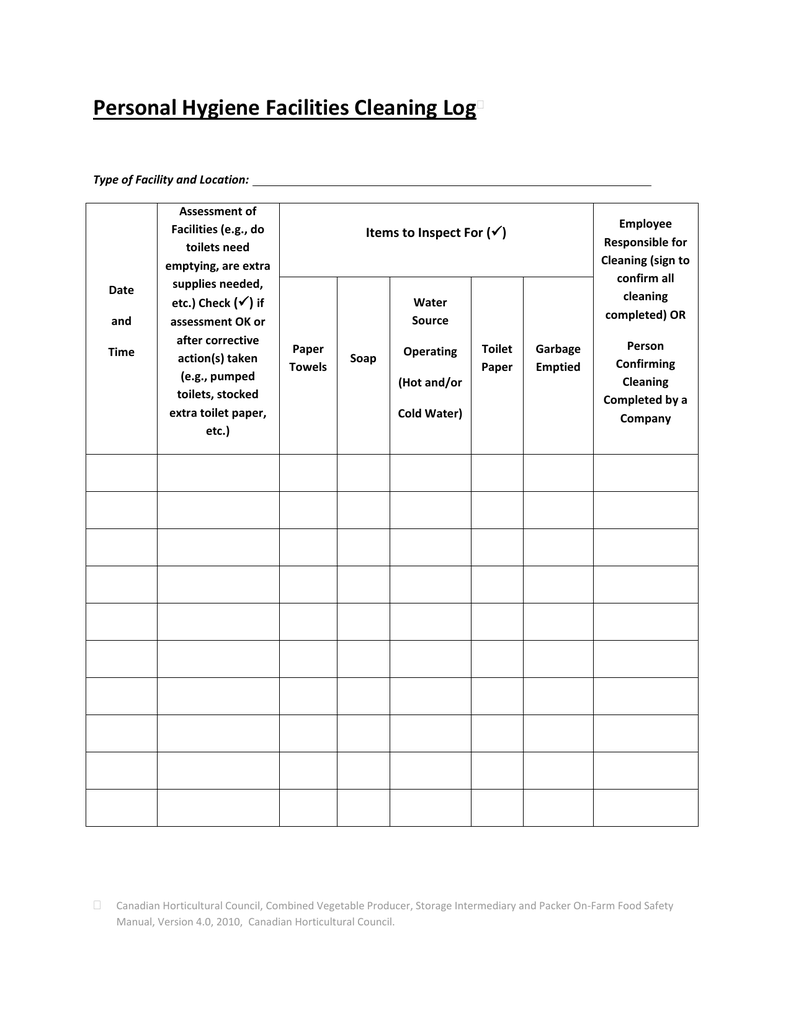 Personal Hygiene Facilities Cleaning Log
Type of Facility and Location:
Date
and
Time

Assessment of
Facilities (e.g., do
toilets need
emptying, are extra
supplies needed,
etc.) Check () if
assessment OK or
after corrective
action(s) taken
(e.g., pumped
toilets, stocked
extra toilet paper,
etc.)
Employee
Responsible for
Cleaning (sign to
confirm all
cleaning
completed) OR
Items to Inspect For ()
Water
Source
Paper
Towels
Soap
Operating
(Hot and/or
Cold Water)
Toilet
Paper
Garbage
Emptied
Person
Confirming
Cleaning
Completed by a
Company
Canadian Horticultural Council, Combined Vegetable Producer, Storage Intermediary and Packer On-Farm Food Safety
Manual, Version 4.0, 2010, Canadian Horticultural Council.