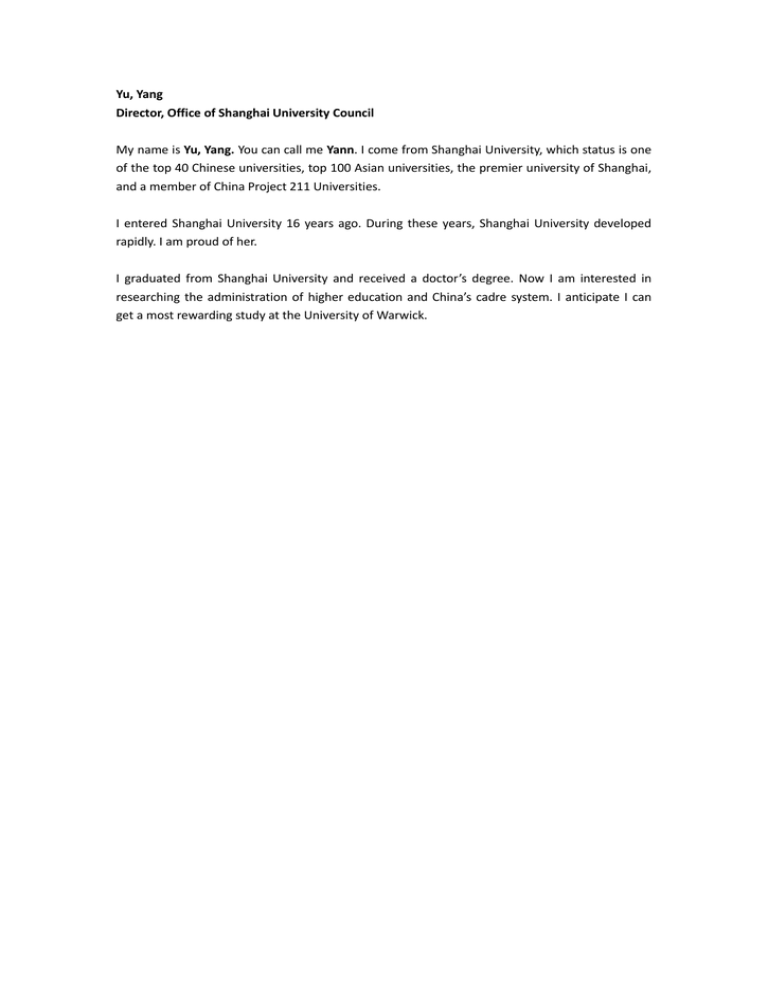 Yu, Yang
Director, Office of Shanghai University Council
My name is Yu, Yang. You can call me Yann. I come from Shanghai University, which status is one
of the top 40 Chinese universities, top 100 Asian universities, the premier university of Shanghai,
and a member of China Project 211 Universities.
I entered Shanghai University 16 years ago. During these years, Shanghai University developed
rapidly. I am proud of her.
I graduated from Shanghai University and received a doctor's degree. Now I am interested in
researching the administration of higher education and China's cadre system. I anticipate I can
get a most rewarding study at the University of Warwick.