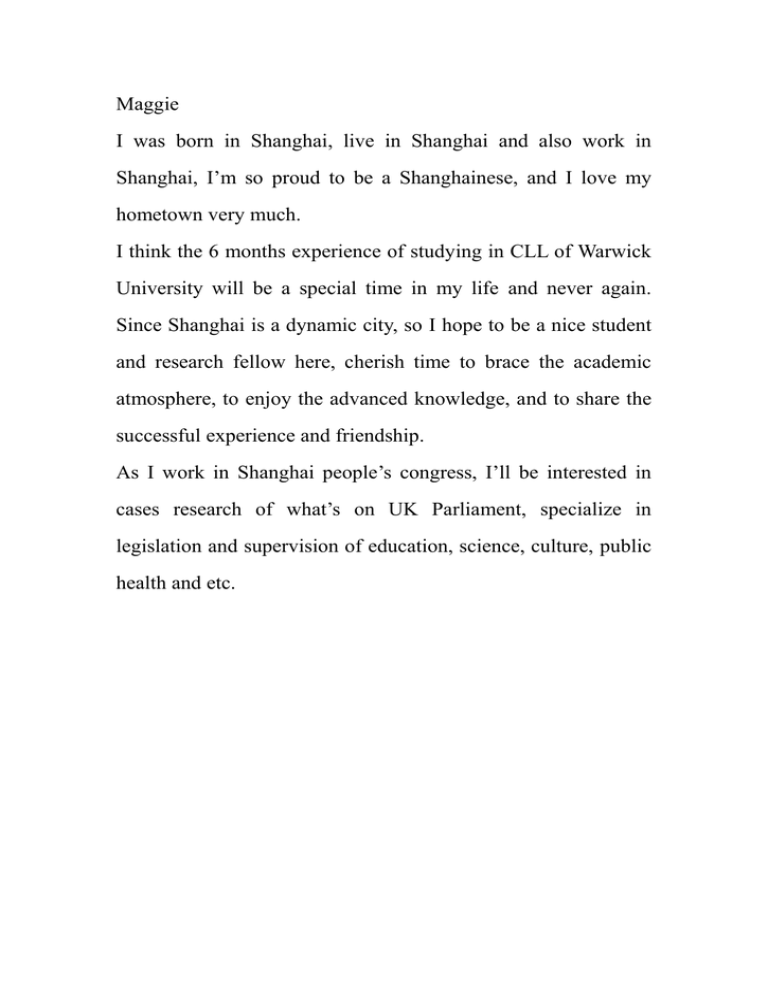 Maggie
I was born in Shanghai, live in Shanghai and also work in
Shanghai, I'm so proud to be a Shanghainese, and I love my
hometown very much.
I think the 6 months experience of studying in CLL of Warwick
University will be a special time in my life and never again.
Since Shanghai is a dynamic city, so I hope to be a nice student
and research fellow here, cherish time to brace the academic
atmosphere, to enjoy the advanced knowledge, and to share the
successful experience and friendship.
As I work in Shanghai people's congress, I'll be interested in
cases research of what's on UK Parliament, specialize in
legislation and supervision of education, science, culture, public
health and etc.