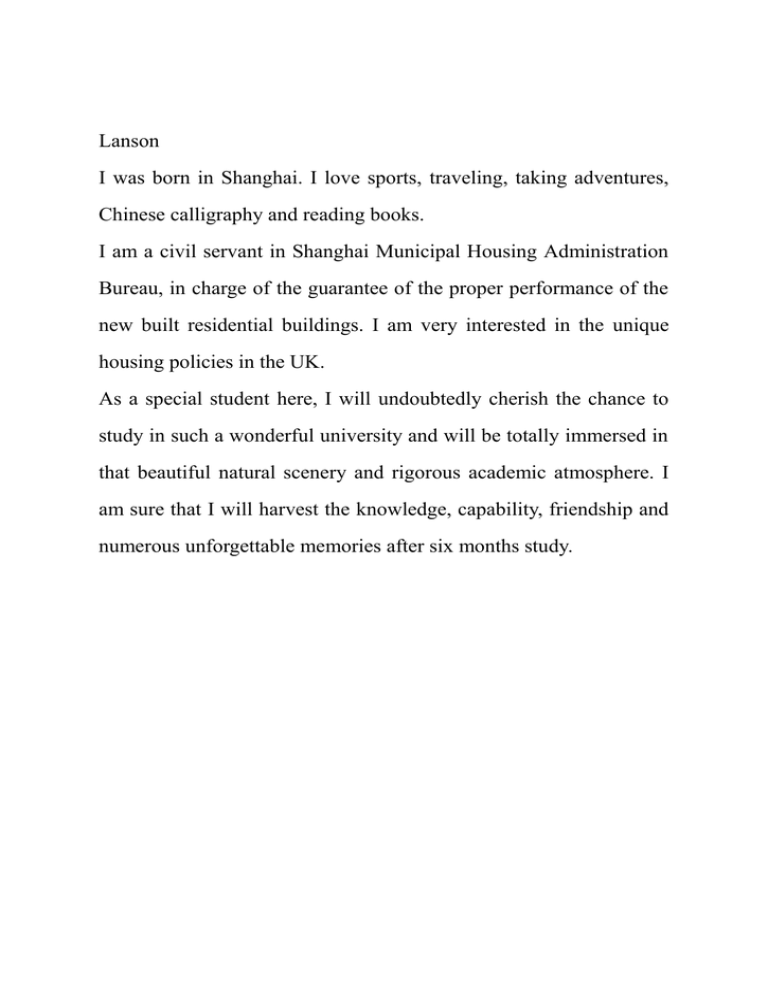 Lanson
I was born in Shanghai. I love sports, traveling, taking adventures,
Chinese calligraphy and reading books.
I am a civil servant in Shanghai Municipal Housing Administration
Bureau, in charge of the guarantee of the proper performance of the
new built residential buildings. I am very interested in the unique
housing policies in the UK.
As a special student here, I will undoubtedly cherish the chance to
study in such a wonderful university and will be totally immersed in
that beautiful natural scenery and rigorous academic atmosphere. I
am sure that I will harvest the knowledge, capability, friendship and
numerous unforgettable memories after six months study.