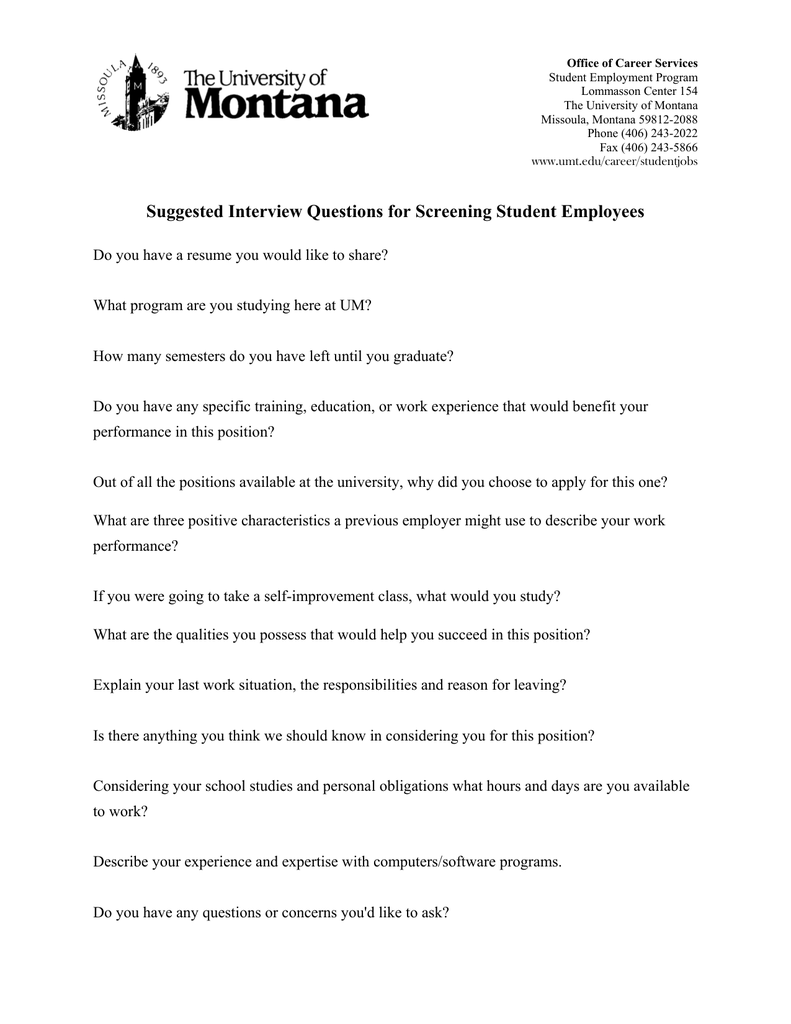 Office of Career Services
Student Employment Program
Lommasson Center 154
The University of Montana
Missoula, Montana 59812-2088
Phone (406) 243-2022
Fax (406) 243-5866
www.umt.edu/career/studentjobs
Suggested Interview Questions for Screening Student Employees
Do you have a resume you would like to share?
What program are you studying here at UM?
How many semesters do you have left until you graduate?
Do you have any specific training, education, or work experience that would benefit your
performance in this position?
Out of all the positions available at the university, why did you choose to apply for this one?
What are three positive characteristics a previous employer might use to describe your work
performance?
If you were going to take a self-improvement class, what would you study?
What are the qualities you possess that would help you succeed in this position?
Explain your last work situation, the responsibilities and reason for leaving?
Is there anything you think we should know in considering you for this position?
Considering your school studies and personal obligations what hours and days are you available
to work?
Describe your experience and expertise with computers/software programs.
Do you have any questions or concerns you'd like to ask?