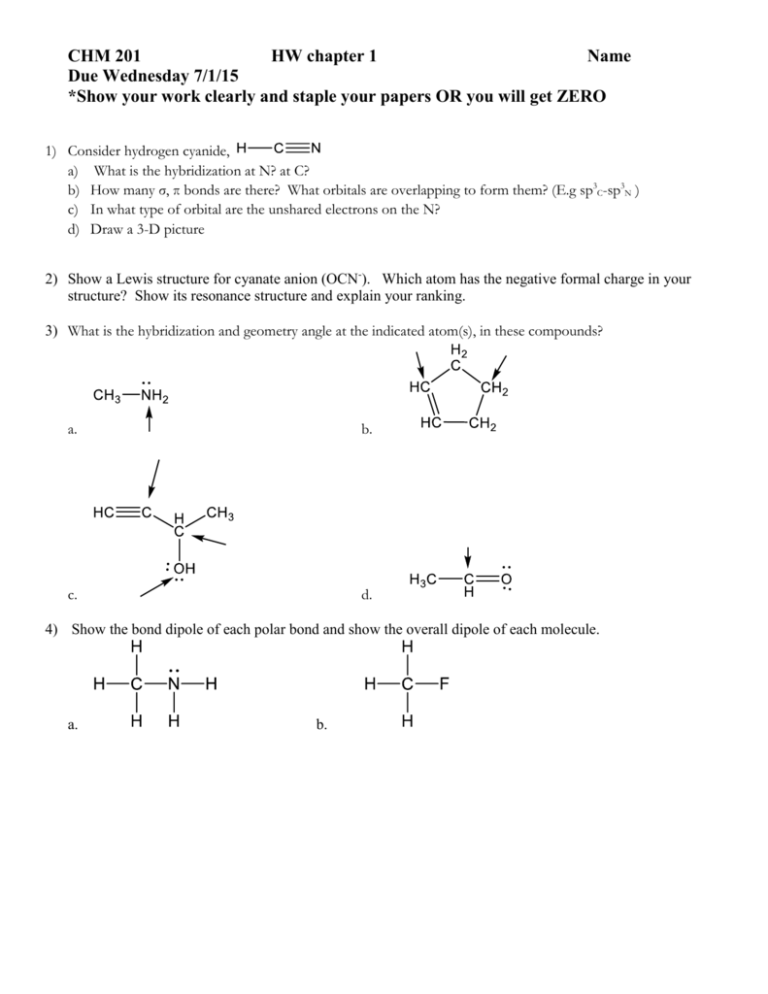 CHM 201
HW chapter 1
Name
Due Wednesday 7/1/15
*Show your work clearly and staple your papers OR you will get ZERO
1) Consider hydrogen cyanide,
a) What is the hybridization at N? at C?
b) How many σ, π bonds are there? What orbitals are overlapping to form them? (E.g sp3C-sp3N )
c) In what type of orbital are the unshared electrons on the N?
d) Draw a 3-D picture
2) Show a Lewis structure for cyanate anion (OCN-). Which atom has the negative formal charge in your
structure? Show its resonance structure and explain your ranking.
3) What is the hybridization and geometry angle at the indicated atom(s), in these compounds?
a.
b.
c.
d.
4) Show the bond dipole of each polar bond and show the overall dipole of each molecule.
a.
b.