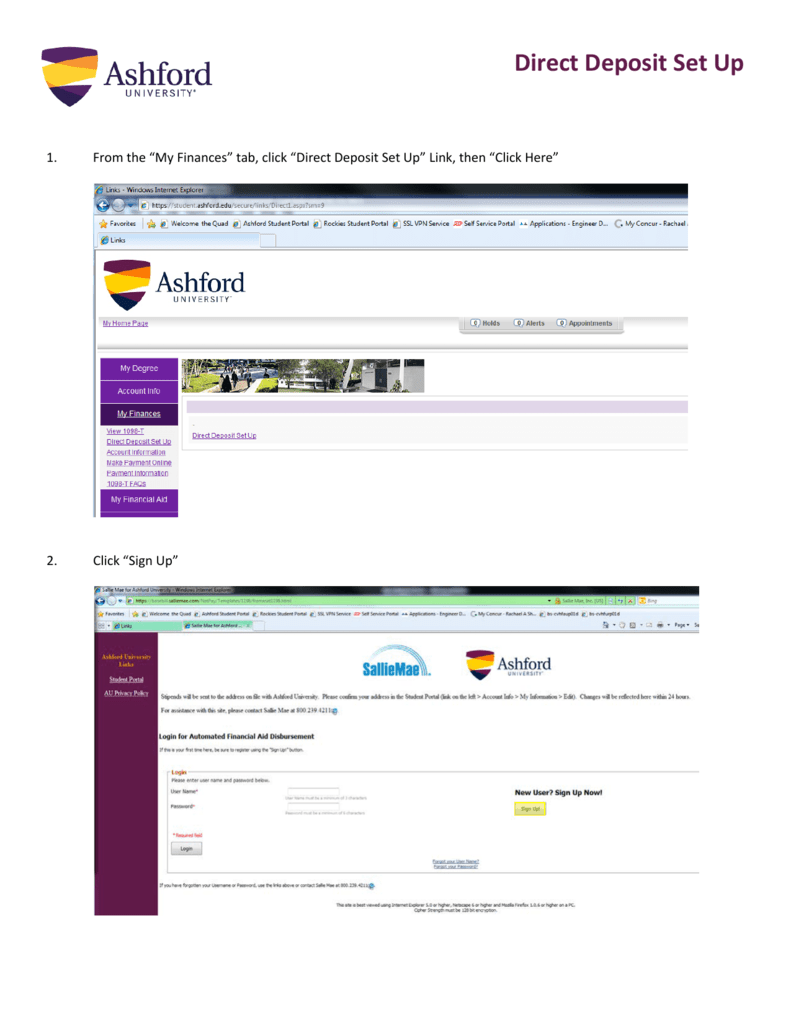 Direct Deposit Set Up
1.
From the "My Finances" tab, click "Direct Deposit Set Up" Link, then "Click Here"
2.
Click "Sign Up"
3. Click "Please accept agreement" and enter your Last Name, Student ID and Date of Birth as they appear on the
Student Portal. Please note that your student ID must be entered with all capital letters.
4. Confirm the personal information listed in the next screen. If any of this information is incorrect, it must be
changed on the Student Portal and will be reflected on Sallie Mae's site within 24 hours.
5. Create your User Name and Password.
6. Select your preferred disbursement option and enter your account information.
7. After clicking Next, you will return to the Sallie Mae login screen. Your account setup has been completed!
You will receive confirmation of your selected disbursement method in an email from
[email protected] If you selected Direct Deposit, your account is going through a pre-note process,
during which you will be notified by email if it is unsuccessful. You can monitor the status of this process on
Sallie Mae's site, in the Bank Account Profiles section of the My Profile tab.