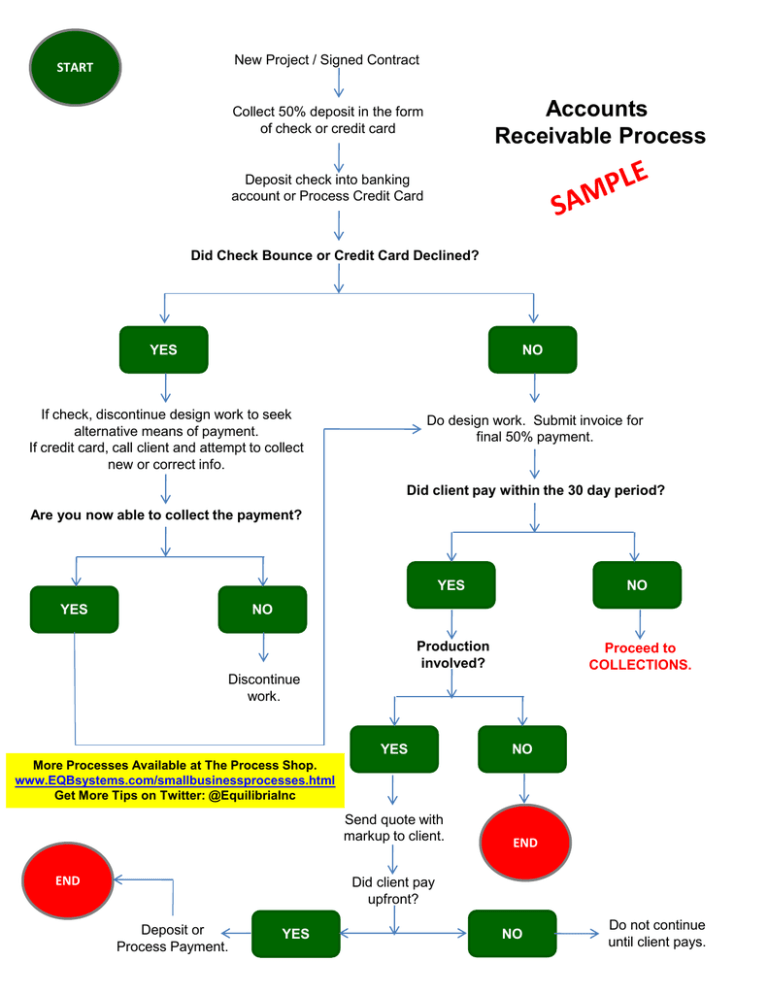 New Project / Signed Contract
START
Accounts
Receivable Process
Collect 50% deposit in the form
of check or credit card
Deposit check into banking
account or Process Credit Card
Did Check Bounce or Credit Card Declined?
YES
NO
If check, discontinue design work to seek
alternative means of payment.
If credit card, call client and attempt to collect
new or correct info.
Do design work. Submit invoice for
final 50% payment.
Did client pay within the 30 day period?
Are you now able to collect the payment?
YES
YES
NO
Production
involved?
Proceed to
COLLECTIONS.
NO
Discontinue
work.
YES
NO
More Processes Available at The Process Shop.
www.EQBsystems.com/smallbusinessprocesses.html
Get More Tips on Twitter: @EquilibriaInc
Send quote with
markup to client.
END
END
Did client pay
upfront?
Deposit or
Process Payment.
YES
NO
Do not continue
until client pays.