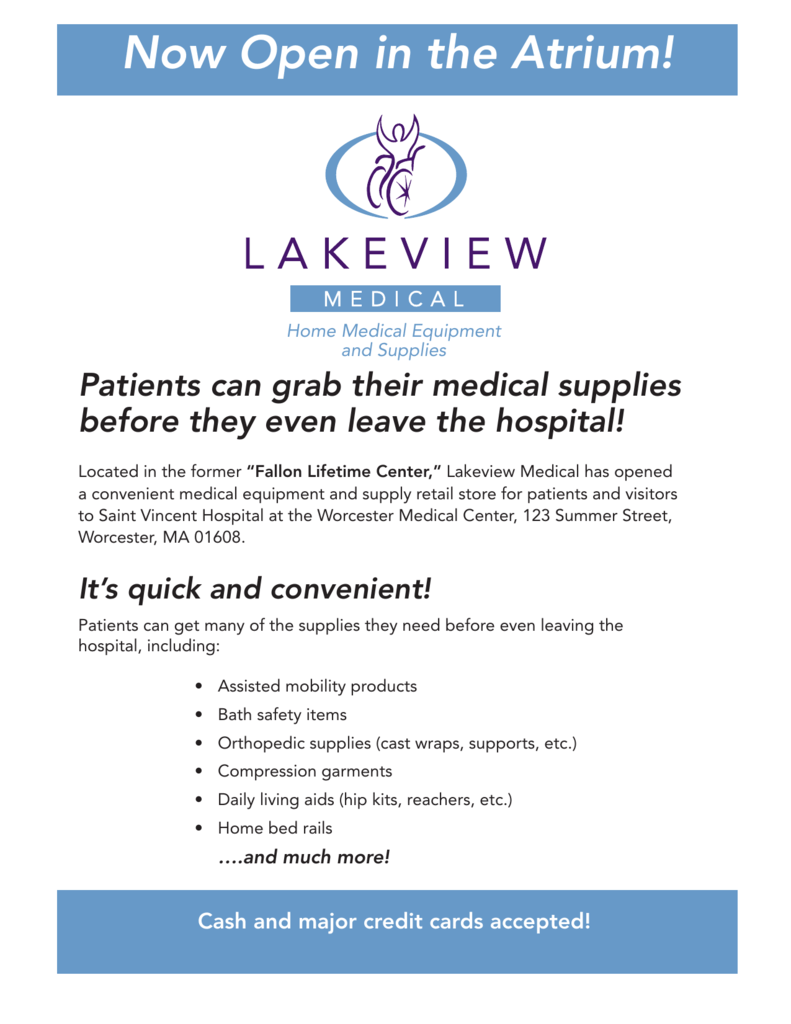 Now Open in the Atrium!
Home Medical Equipment
and Supplies
Patients can grab their medical supplies
before they even leave the hospital!
Located in the former "Fallon Lifetime Center," Lakeview Medical has opened
a convenient medical equipment and supply retail store for patients and visitors
to Saint Vincent Hospital at the Worcester Medical Center, 123 Summer Street,
Worcester, MA 01608.
It's quick and convenient!
Patients can get many of the supplies they need before even leaving the
hospital, including:
• Assisted mobility products
• Bath safety items
• Orthopedic supplies (cast wraps, supports, etc.)
• Compression garments
• Daily living aids (hip kits, reachers, etc.)
• Home bed rails
….and much more!
Cash and major credit cards accepted!