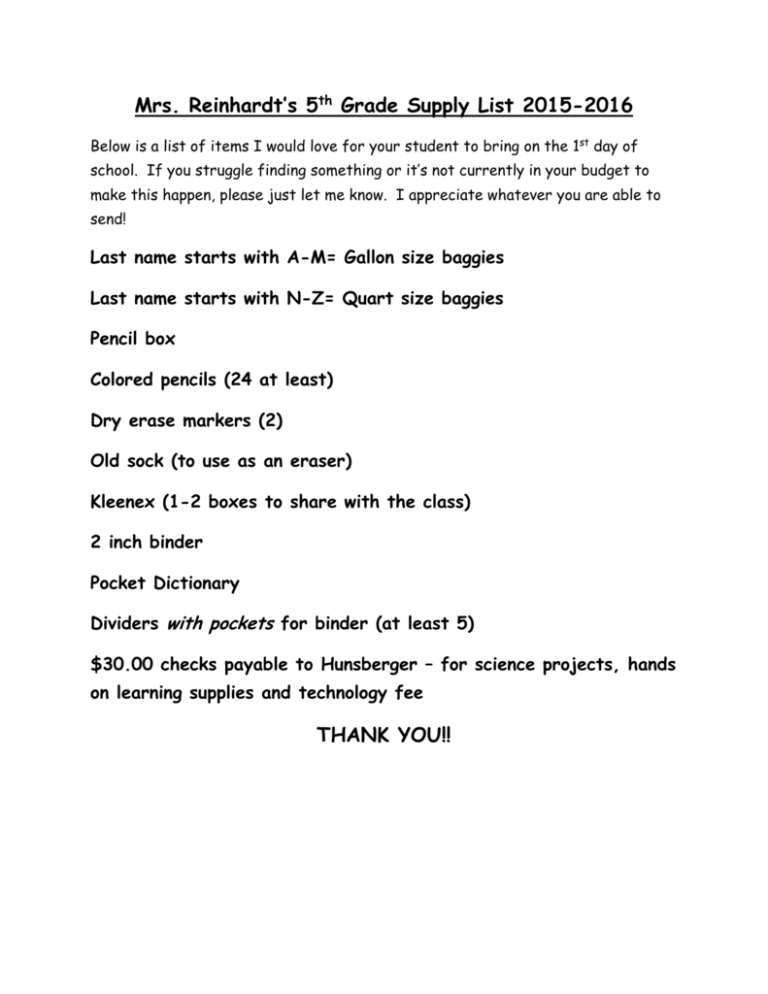 Mrs. Reinhardt's 5th Grade Supply List 2015-2016
Below is a list of items I would love for your student to bring on the 1st day of
school. If you struggle finding something or it's not currently in your budget to
make this happen, please just let me know. I appreciate whatever you are able to
send!
Last name starts with A-M= Gallon size baggies
Last name starts with N-Z= Quart size baggies
Pencil box
Colored pencils (24 at least)
Dry erase markers (2)
Old sock (to use as an eraser)
Kleenex (1-2 boxes to share with the class)
2 inch binder
Pocket Dictionary
Dividers with pockets for binder (at least 5)
$30.00 checks payable to Hunsberger – for science projects, hands
on learning supplies and technology fee
THANK YOU!!