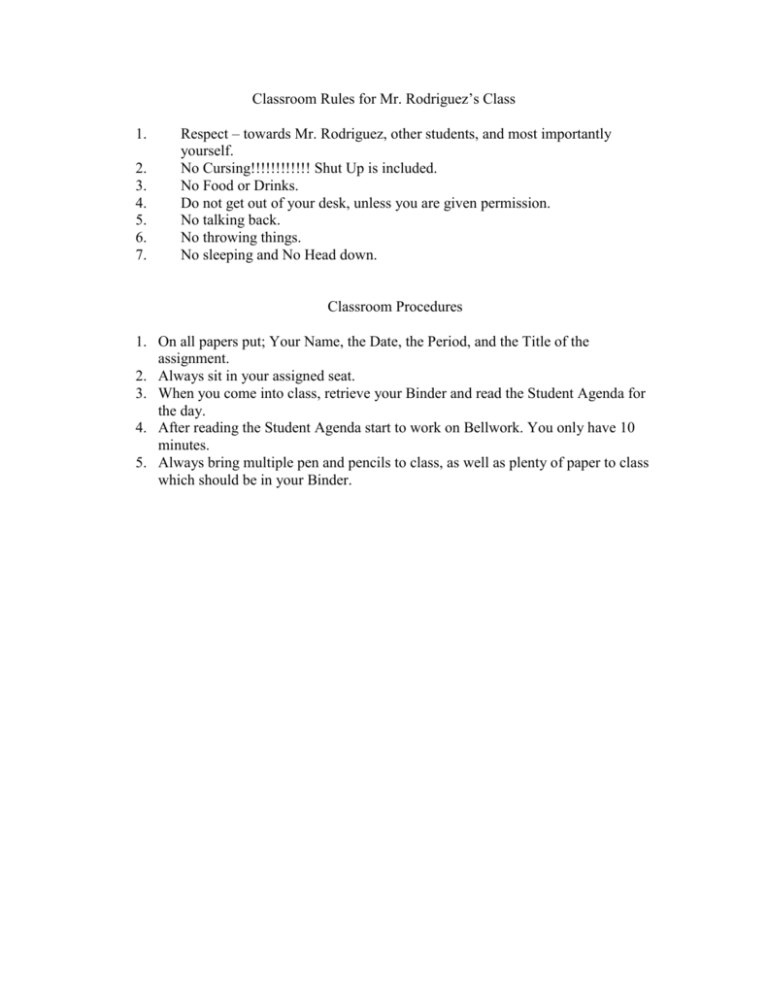 Classroom Rules for Mr. Rodriguez's Class
1.
2.
3.
4.
5.
6.
7.
Respect – towards Mr. Rodriguez, other students, and most importantly
yourself.
No Cursing!!!!!!!!!!!! Shut Up is included.
No Food or Drinks.
Do not get out of your desk, unless you are given permission.
No talking back.
No throwing things.
No sleeping and No Head down.
Classroom Procedures
1. On all papers put; Your Name, the Date, the Period, and the Title of the
assignment.
2. Always sit in your assigned seat.
3. When you come into class, retrieve your Binder and read the Student Agenda for
the day.
4. After reading the Student Agenda start to work on Bellwork. You only have 10
minutes.
5. Always bring multiple pen and pencils to class, as well as plenty of paper to class
which should be in your Binder.