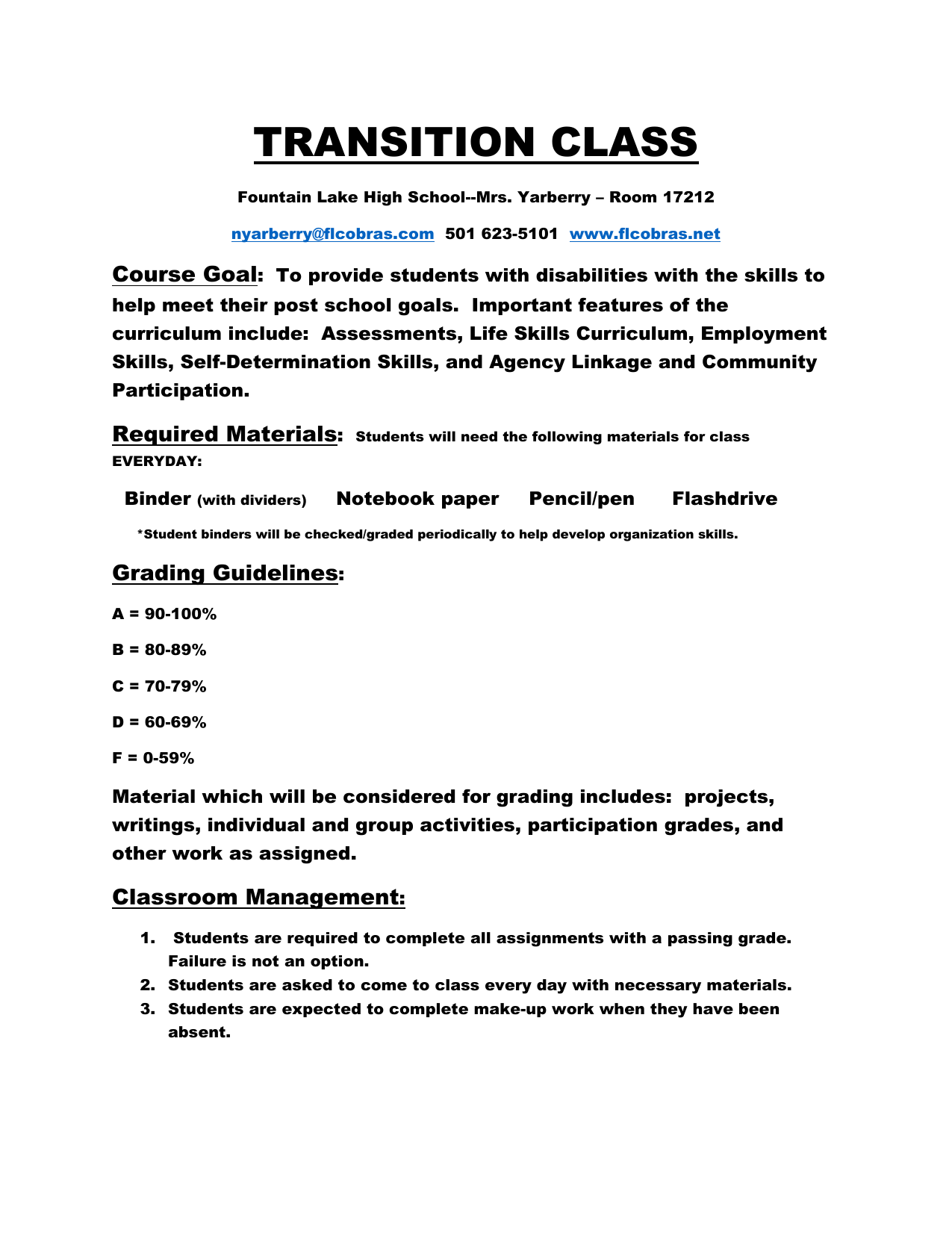 TRANSITION CLASS
Fountain Lake High School--Mrs. Yarberry – Room 17212 [email protected]
501 623-5101 www.flcobras.net
Course Goal
: To provide students with disabilities with the skills to help meet their post school goals. Important features of the curriculum include: Assessments, Life Skills Curriculum, Employment Skills, Self-Determination Skills, and Agency Linkage and Community Participation.
Required Materials
: Students will need the following materials for class EVERYDAY: Binder (with dividers) Notebook paper Pencil/pen Flashdrive *Student binders will be checked/graded periodically to help develop organization skills.
Grading Guidelines
: A = 90-100% B = 80-89% C = 70-79% D = 60-69% F = 0-59% Material which will be considered for grading includes: projects, writings, individual and group activities, participation grades, and other work as assigned.
Classroom Management
: 1.
2.
3.
Students are required to complete all assignments with a passing grade. Failure is not an option. Students are asked to come to class every day with necessary materials. Students are expected to complete make-up work when they have been absent.