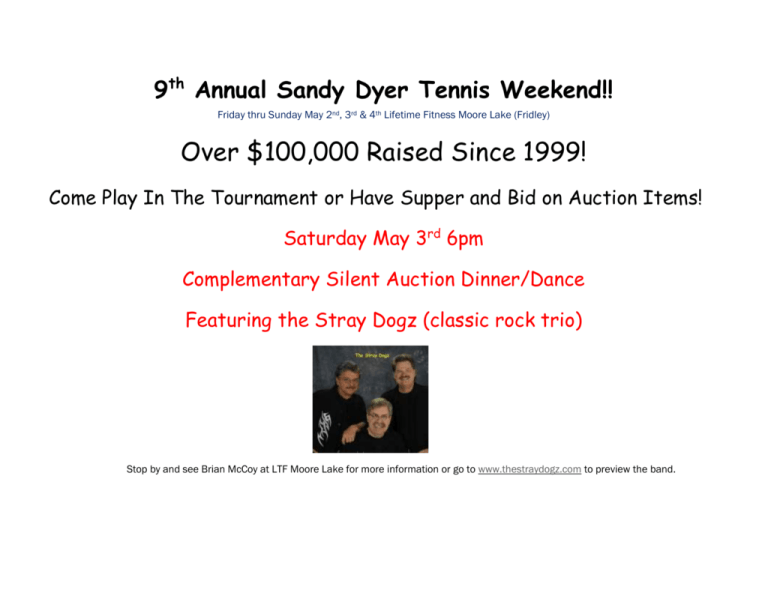 9th Annual Sandy Dyer Tennis Weekend!!
Friday thru Sunday May 2nd, 3rd & 4th Lifetime Fitness Moore Lake (Fridley)
Over $100,000 Raised Since 1999!
Come Play In The Tournament or Have Supper and Bid on Auction Items!
Saturday May 3rd 6pm
Complementary Silent Auction Dinner/Dance
Featuring the Stray Dogz (classic rock trio)
Stop by and see Brian McCoy at LTF Moore Lake for more information or go to www.thestraydogz.com to preview the band.