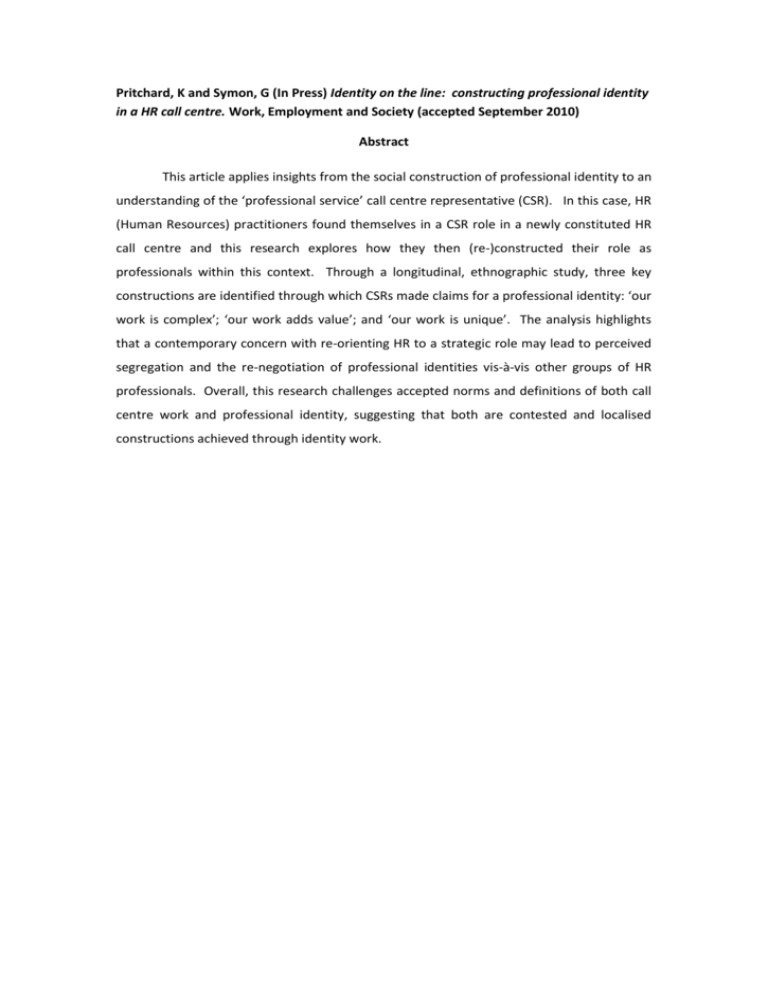 Pritchard, K and Symon, G (In Press) Identity on the line: constructing professional identity
in a HR call centre. Work, Employment and Society (accepted September 2010)
Abstract
This article applies insights from the social construction of professional identity to an
understanding of the 'professional service' call centre representative (CSR). In this case, HR
(Human Resources) practitioners found themselves in a CSR role in a newly constituted HR
call centre and this research explores how they then (re-)constructed their role as
professionals within this context. Through a longitudinal, ethnographic study, three key
constructions are identified through which CSRs made claims for a professional identity: 'our
work is complex'; 'our work adds value'; and 'our work is unique'. The analysis highlights
that a contemporary concern with re-orienting HR to a strategic role may lead to perceived
segregation and the re-negotiation of professional identities vis-à-vis other groups of HR
professionals. Overall, this research challenges accepted norms and definitions of both call
centre work and professional identity, suggesting that both are contested and localised
constructions achieved through identity work.