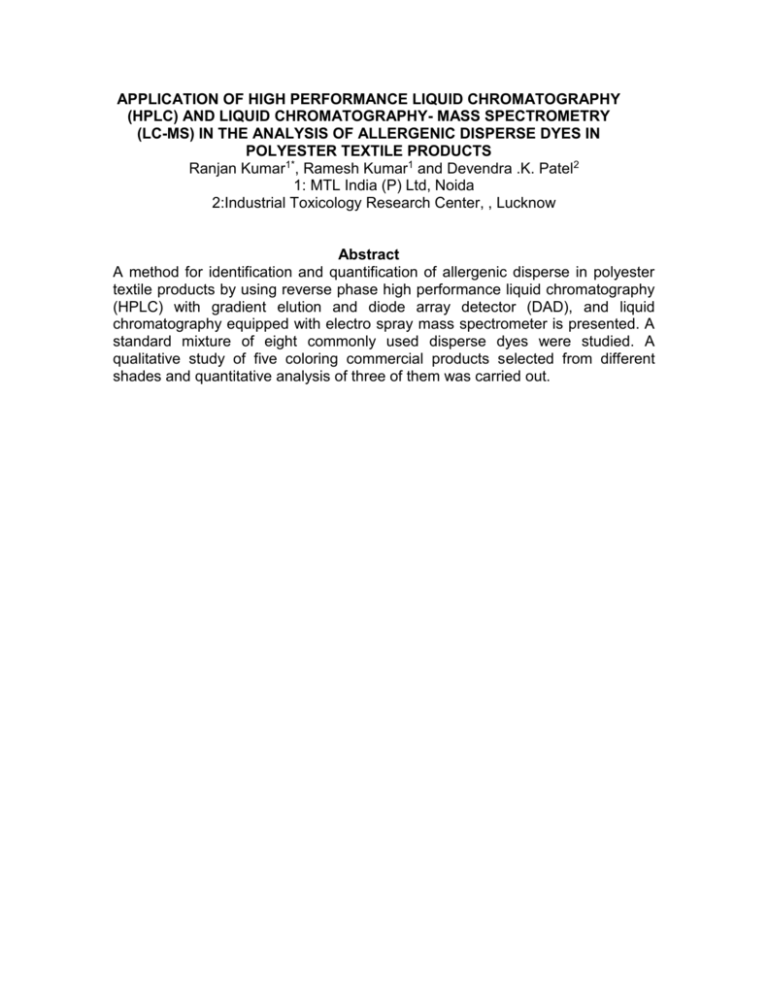 APPLICATION OF HIGH PERFORMANCE LIQUID CHROMATOGRAPHY
(HPLC) AND LIQUID CHROMATOGRAPHY- MASS SPECTROMETRY
(LC-MS) IN THE ANALYSIS OF ALLERGENIC DISPERSE DYES IN
POLYESTER TEXTILE PRODUCTS
Ranjan Kumar1*, Ramesh Kumar1 and Devendra .K. Patel2
1: MTL India (P) Ltd, Noida
2:Industrial Toxicology Research Center, , Lucknow
Abstract
A method for identification and quantification of allergenic disperse in polyester
textile products by using reverse phase high performance liquid chromatography
(HPLC) with gradient elution and diode array detector (DAD), and liquid
chromatography equipped with electro spray mass spectrometer is presented. A
standard mixture of eight commonly used disperse dyes were studied. A
qualitative study of five coloring commercial products selected from different
shades and quantitative analysis of three of them was carried out.