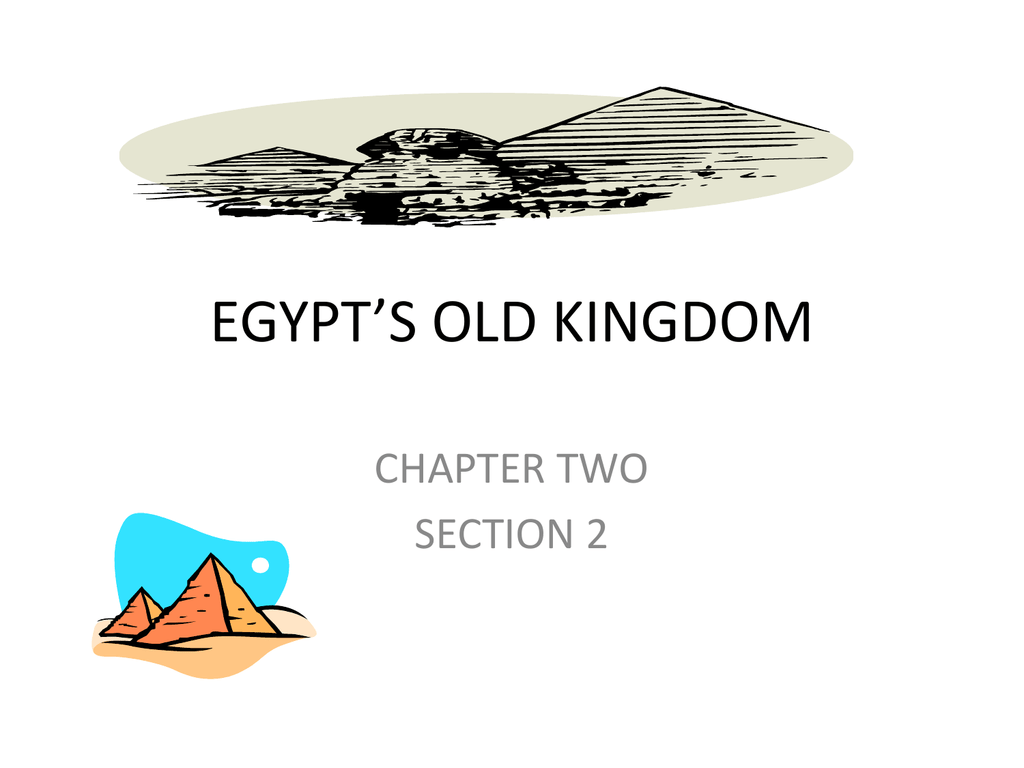 EGYPT'S OLD KINGDOM
CHAPTER TWO
SECTION 2
MAIN IDEA
• OLD KINGDOM RULERS: EGYPT WAS RULED
BY ALL-POWERFUL PHARAOHS.
• EGYPT'S RELIGON: THE EGYPTIANS BELIEVED
IN MANY GODS AND GODDESSES AND IN LIFE
AFTER DEATH FOR THE PHARAOHS.
• THE PYRAMIDS: THE EGYPTIANS OF THE OLD
KINGDOM BUILT HUGE STONE PYRAMIDS AS
TOMBS FOR THEIR PHARAOHS.
VOCABULARY
•
•
•
•
•
PHARAOH
DEITY
EMBALMING
MUMMY
PYRAMID
LOCATING PLACES AND MEETING
PEOPLE
• PLACES: GIZA
• PEOPLE: KING KHUFU
QUESTIONS
• ANALYZE: WHY DID THE PHARAOHS HOLD SO
MUCH POWER?
• IDENTIFY: WHO WERE SOME OF THE
EGYPTIANS' MAIN GODS AND GODDESSES?
• EXPLAIN: WHAT WAS THE PURPOSE OF
PYRAMIDS?