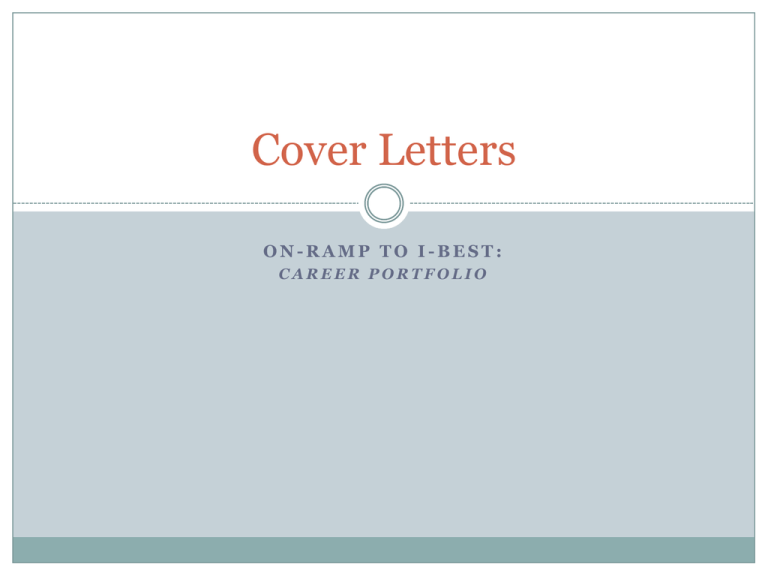 Cover Letters
ON-RAMP TO I-BEST:
CAREER PORTFOLIO
Recap: Elevator Speeches
 Brief introduction of yourself
 Include: Name, education/experience, goal
 Use when meeting someone face-face for the 1st time
Recap: Resumes
 Introduce yourself in writing
 Adds information to a job application
 Helps you stand out from other applicants
Your cover letter is important!
 You can elaborate on your background and skills.
 You can show why you're unique from other
applicants.
 You want to tailor your cover letter to each specific
job you are applying for.
Sections of a Cover Letter
 SALUTATION
 OPENING
Talk about the company. Mention where you saw the position
advertised or how you were referred to the company.
 BODY
Acknowledge the skills required by the position. State the
skills/strengths you will bring to the job. Give examples of your
skills and work experience.
 CLOSING
State that you are available for a personal interview.
Your cover letter AND your resume
make your first impression.
 Check format:
Ex. Font, Bold, Underline, Bullets
 Check spelling:
Use spell check in Microsoft Word.