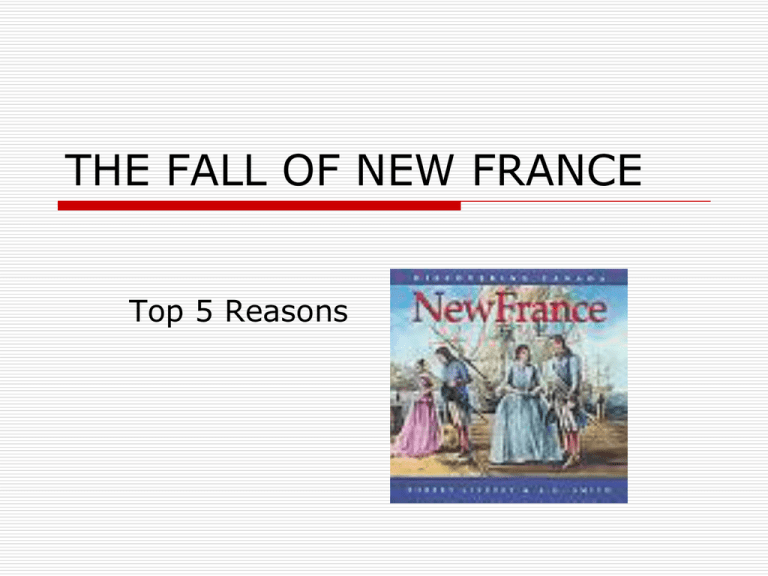 THE FALL OF NEW FRANCE
Top 5 Reasons
1. GEOGRAPHY
 New France relied heavily on the St.
Lawrence River.
 Once Louisbourgh fell to the English,
the colony was vulnerable to attack.
2. ECONOMY
 Mercantilism kept the colony
dependent on France.
 Lack of development kept the
population very small (70,000).
 The 13 colonies to the South
(English) had about 1.5 million
people.
3.AREA OF NEW FRANCE
The colony was
very large in size.
A small population
had to defend a
long frontier.
4. DISSENSION
 Montcalm and the Governor
(Vaudreuil) did not agree on defence
policy.
 Corrupt officials (Intendant Bigot)
took advantage of the colony during
wartime. (inflated prices, spent
lavishly)
5. TACTICAL ERRORS
 Montcalm made several blunders.
 Plains of Abraham – 1759 (Battle for
Canada video).