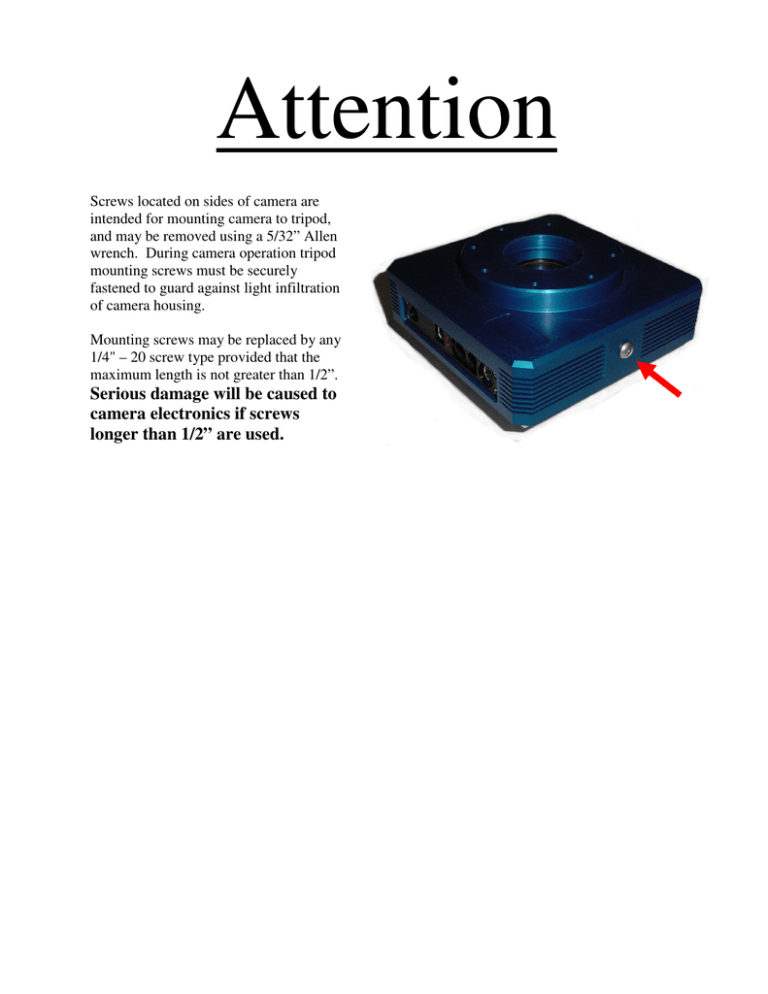 Attention
Screws located on sides of camera are
intended for mounting camera to tripod,
and may be removed using a 5/32" Allen
wrench. During camera operation tripod
mounting screws must be securely
fastened to guard against light infiltration
of camera housing.
Mounting screws may be replaced by any
1/4" – 20 screw type provided that the
maximum length is not greater than 1/2".
Serious damage will be caused to
camera electronics if screws
longer than 1/2" are used.