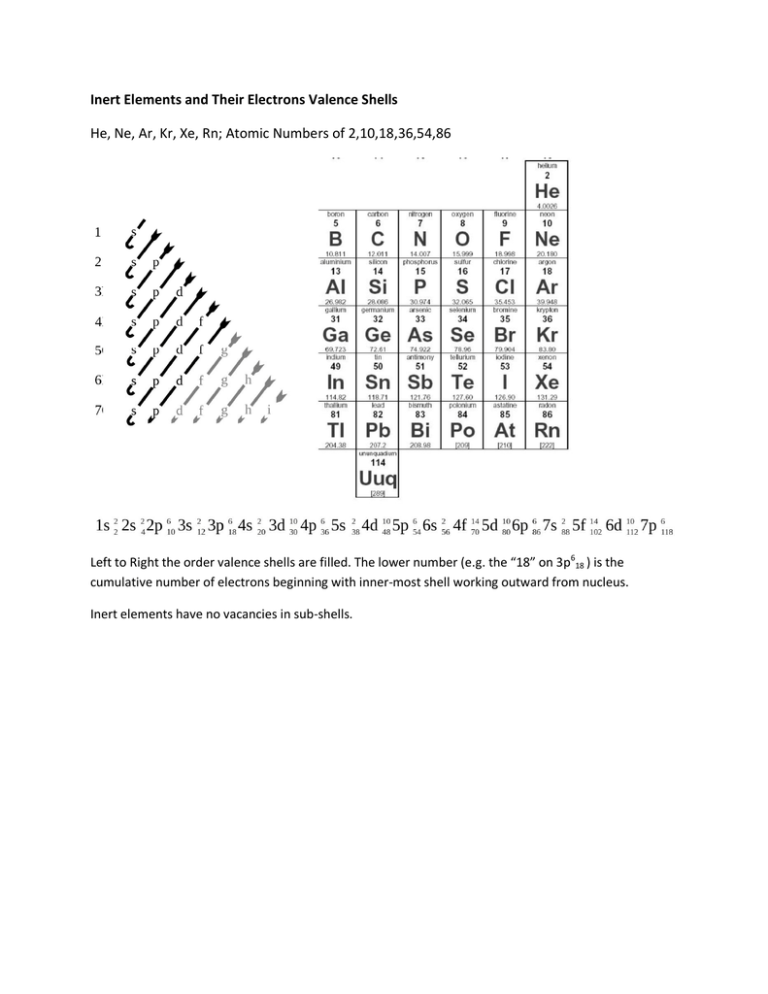 Inert Elements and Their Electrons Valence Shells
He, Ne, Ar, Kr, Xe, Rn; Atomic Numbers of 2,10,18,36,54,86
Left to Right the order valence shells are filled. The lower number (e.g. the "18" on 3p618 ) is the
cumulative number of electrons beginning with inner-most shell working outward from nucleus.
Inert elements have no vacancies in sub-shells.