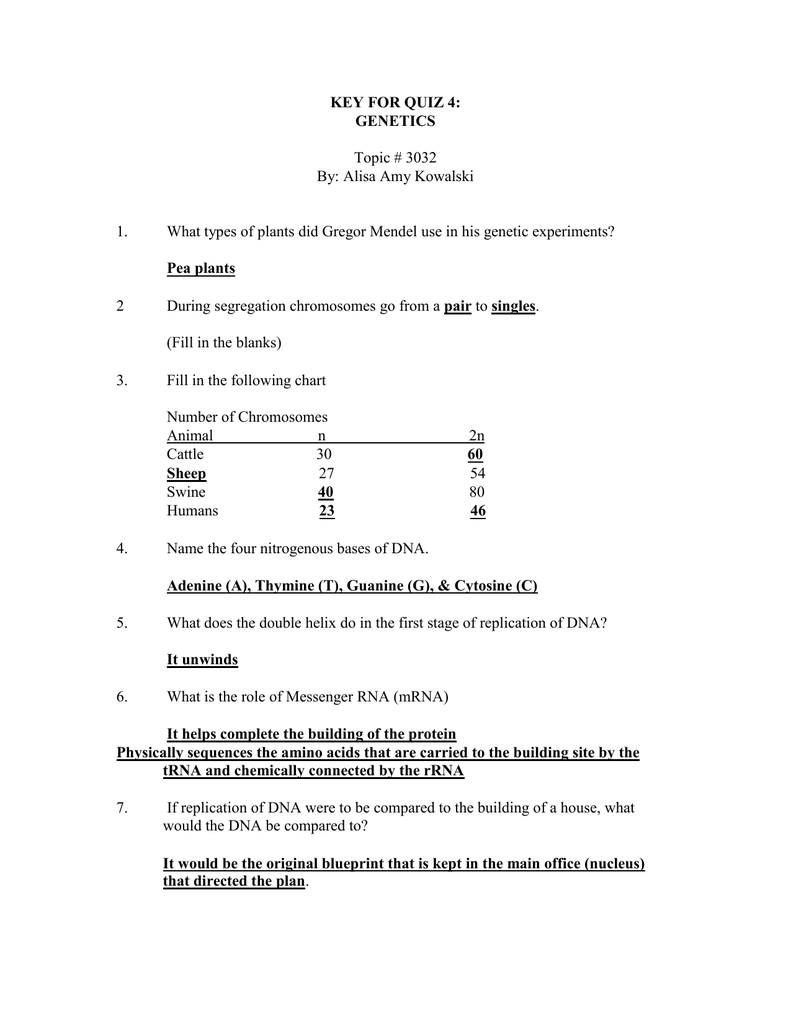 KEY FOR QUIZ 4:
GENETICS
Topic # 3032
By: Alisa Amy Kowalski
1.
What types of plants did Gregor Mendel use in his genetic experiments?
Pea plants
2
During segregation chromosomes go from a pair to singles.
(Fill in the blanks)
3.
Fill in the following chart
Number of Chromosomes
Animal
n
Cattle
30
Sheep
27
Swine
40
Humans
23
4.
2n
60
54
80
46
Name the four nitrogenous bases of DNA.
Adenine (A), Thymine (T), Guanine (G), & Cytosine (C)
5.
What does the double helix do in the first stage of replication of DNA?
It unwinds
6.
What is the role of Messenger RNA (mRNA)
It helps complete the building of the protein
Physically sequences the amino acids that are carried to the building site by the
tRNA and chemically connected by the rRNA
7.
If replication of DNA were to be compared to the building of a house, what
would the DNA be compared to?
It would be the original blueprint that is kept in the main office (nucleus)
that directed the plan.