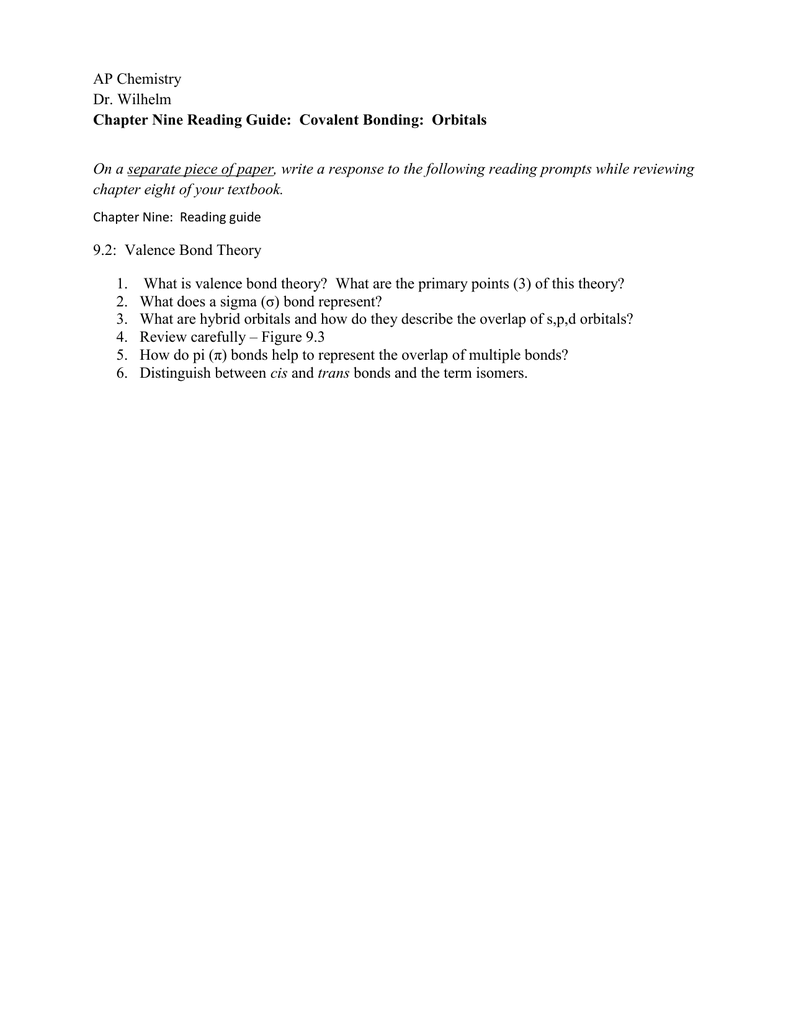 AP Chemistry
Dr. Wilhelm
Chapter Nine Reading Guide: Covalent Bonding: Orbitals
On a separate piece of paper, write a response to the following reading prompts while reviewing
chapter eight of your textbook.
Chapter Nine: Reading guide
9.2: Valence Bond Theory
1.
2.
3.
4.
5.
6.
What is valence bond theory? What are the primary points (3) of this theory?
What does a sigma (σ) bond represent?
What are hybrid orbitals and how do they describe the overlap of s,p,d orbitals?
Review carefully – Figure 9.3
How do pi (π) bonds help to represent the overlap of multiple bonds?
Distinguish between cis and trans bonds and the term isomers.