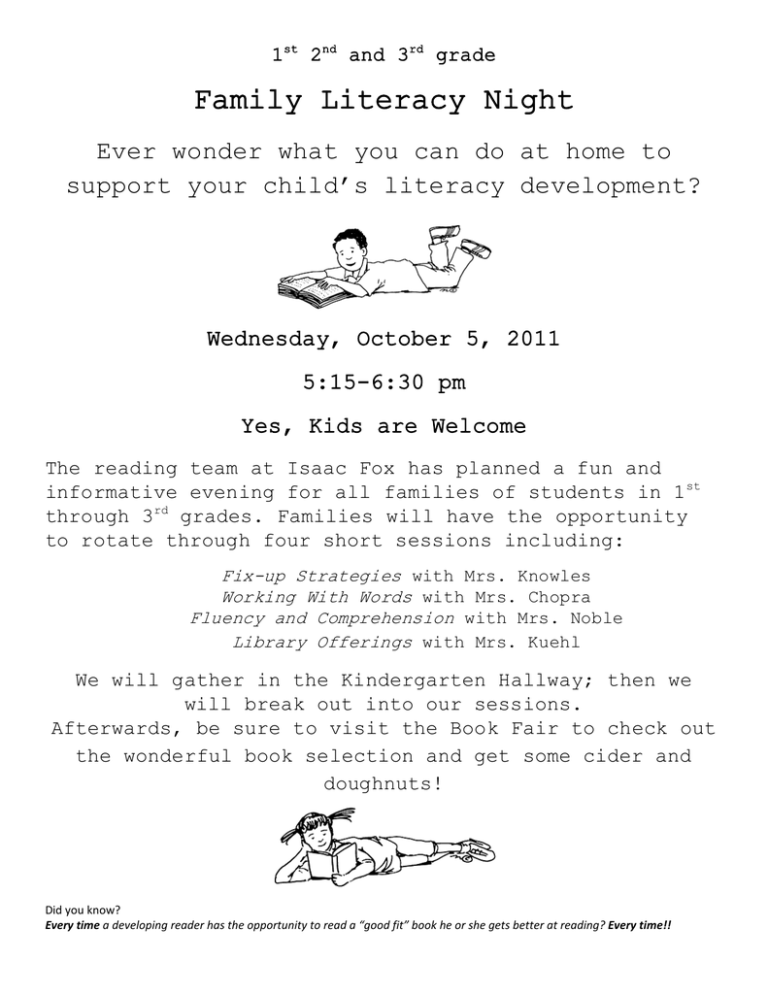 1st 2nd and 3rd grade
Family Literacy Night
Ever wonder what you can do at home to
support your child's literacy development?
Wednesday, October 5, 2011
5:15-6:30 pm
Yes, Kids are Welcome
The reading team at Isaac Fox has planned a fun and
informative evening for all families of students in 1st
through 3rd grades. Families will have the opportunity
to rotate through four short sessions including:
Fix-up Strategies with Mrs. Knowles
Working With Words with Mrs. Chopra
Fluency and Comprehension with Mrs. Noble
Library Offerings with Mrs. Kuehl
We will gather in the Kindergarten Hallway; then we
will break out into our sessions.
Afterwards, be sure to visit the Book Fair to check out
the wonderful book selection and get some cider and
doughnuts!
Did you know?
Every time a developing reader has the opportunity to read a "good fit" book he or she gets better at reading? Every time!!