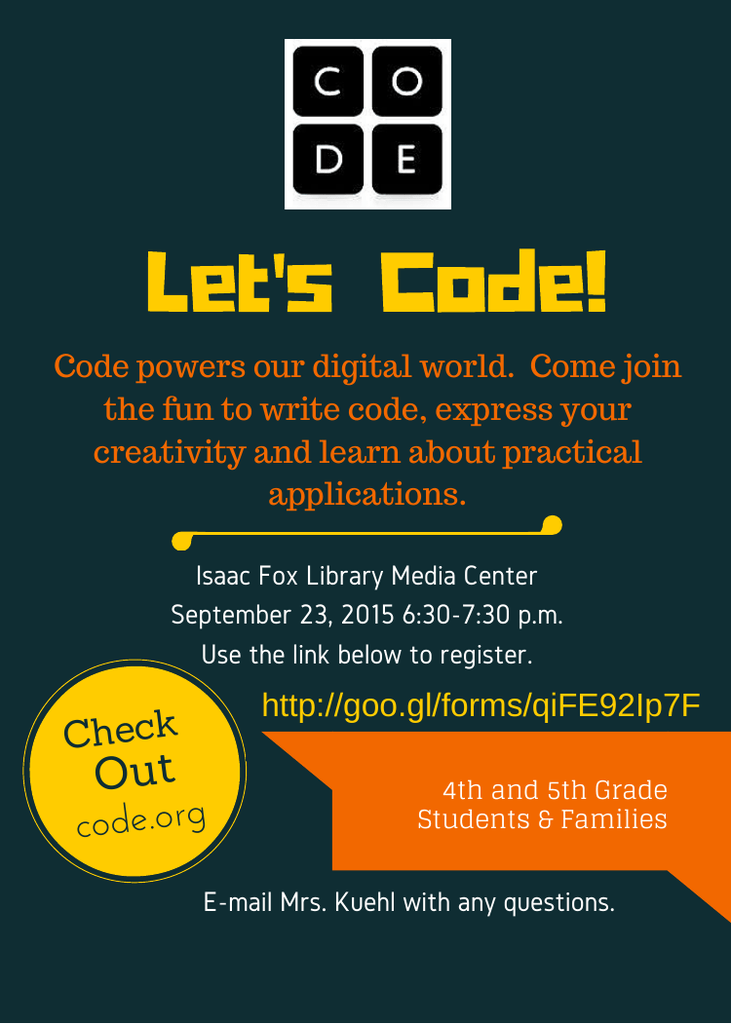 Let's
Code!
Code powers our digital world. Come join
the fun to write code, express your
creativity and learn about practical
applications.
Isaac Fox Library Media Center
September 23, 2015 6:30-7:30 p.m.
Use the link below to register.
http://goo.gl/forms/qiFE92Ip7F
Check
Out
code.org
4th and 5th Grade
Students & Families
E-mail Mrs. Kuehl with any questions.