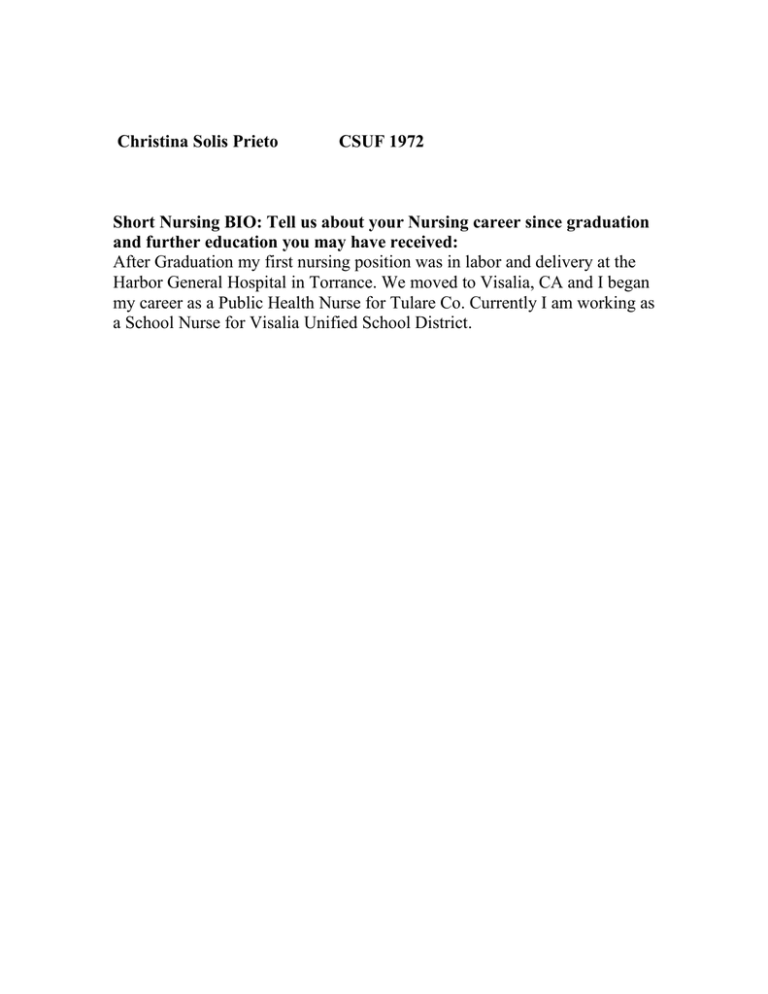 Christina Solis Prieto
CSUF 1972
Short Nursing BIO: Tell us about your Nursing career since graduation
and further education you may have received:
After Graduation my first nursing position was in labor and delivery at the
Harbor General Hospital in Torrance. We moved to Visalia, CA and I began
my career as a Public Health Nurse for Tulare Co. Currently I am working as
a School Nurse for Visalia Unified School District.