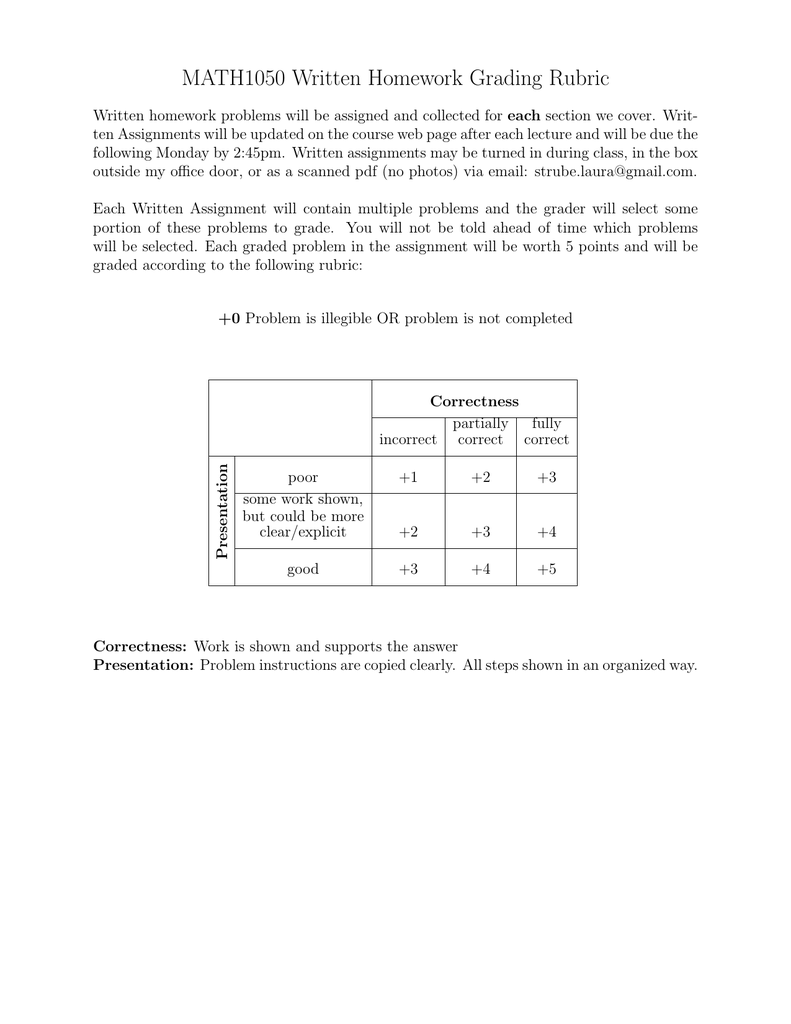 MATH1050 Written Homework Grading Rubric
Written homework problems will be assigned and collected for each section we cover. Written Assignments will be updated on the course web page after each lecture and will be due the
following Monday by 2:45pm. Written assignments may be turned in during class, in the box
outside my office door, or as a scanned pdf (no photos) via email: [email protected]
Each Written Assignment will contain multiple problems and the grader will select some
portion of these problems to grade. You will not be told ahead of time which problems
will be selected. Each graded problem in the assignment will be worth 5 points and will be
graded according to the following rubric:
+0 Problem is illegible OR problem is not completed
Presentation
Correctness
partially
fully
incorrect correct correct
poor
some work shown,
but could be more
clear/explicit
+1
+2
+3
+2
+3
+4
good
+3
+4
+5
Correctness: Work is shown and supports the answer
Presentation: Problem instructions are copied clearly. All steps shown in an organized way.