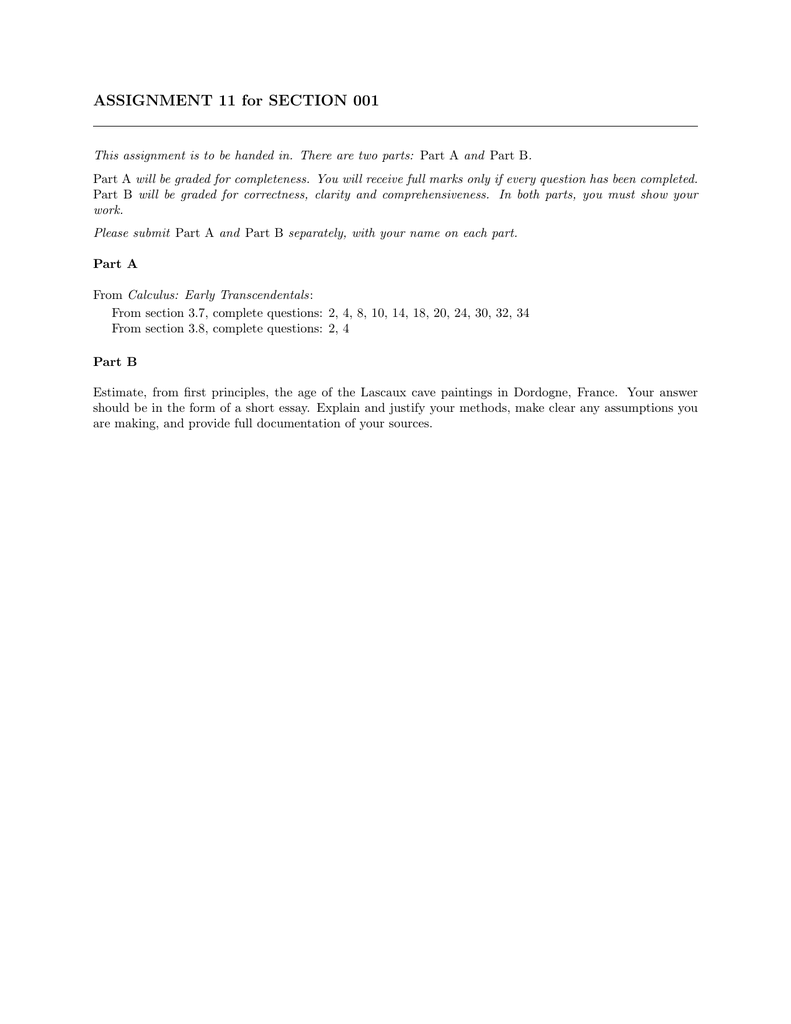 ASSIGNMENT 11 for SECTION 001
This assignment is to be handed in. There are two parts: Part A and Part B.
Part A will be graded for completeness. You will receive full marks only if every question has been completed.
Part B will be graded for correctness, clarity and comprehensiveness. In both parts, you must show your
work.
Please submit Part A and Part B separately, with your name on each part.
Part A
From Calculus: Early Transcendentals:
From section 3.7, complete questions: 2, 4, 8, 10, 14, 18, 20, 24, 30, 32, 34
From section 3.8, complete questions: 2, 4
Part B
Estimate, from first principles, the age of the Lascaux cave paintings in Dordogne, France. Your answer
should be in the form of a short essay. Explain and justify your methods, make clear any assumptions you
are making, and provide full documentation of your sources.