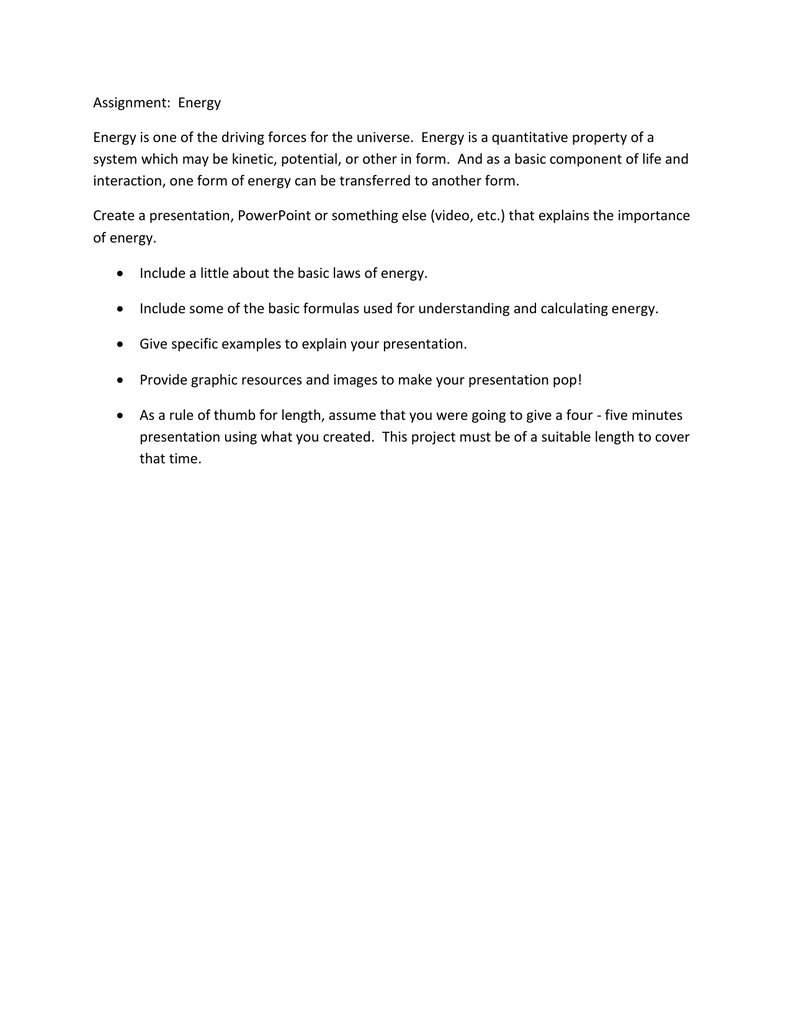 Assignment: Energy
Energy is one of the driving forces for the universe. Energy is a quantitative property of a
system which may be kinetic, potential, or other in form. And as a basic component of life and
interaction, one form of energy can be transferred to another form.
Create a presentation, PowerPoint or something else (video, etc.) that explains the importance
of energy.

Include a little about the basic laws of energy.

Include some of the basic formulas used for understanding and calculating energy.

Give specific examples to explain your presentation.

Provide graphic resources and images to make your presentation pop!

As a rule of thumb for length, assume that you were going to give a four - five minutes
presentation using what you created. This project must be of a suitable length to cover
that time.